An independent study found that a third of musicians surveyed were earning nothing at all from music, with over a fifth considering leaving the industry entirely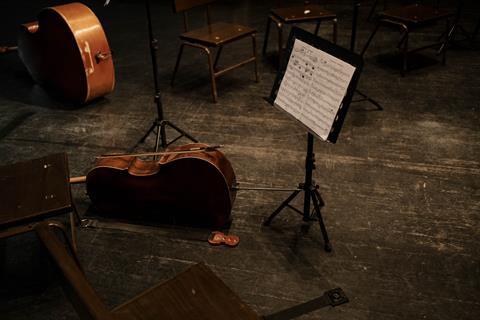 The charity Help Musicians has released figures from an independent study suggesting a sluggish return to regular work for professional musicians in the UK.
Almost 1000 professional musicians across a range of genres were included in the study, which took place in August 2021. The study found that a third (33%) said they were earning nothing at all from music, with 87% earning less than £1000 per month. 83% said they remained unable to return to regular work, with lack of venue availability due to a backlog a key issue, as well as challenges with planning tours, including the uncertainties of Covid-19 and the roadblocks presented by Brexit. Over a fifth (22%) of those surveyed said they were considering leaving the industry entirely.
The survey illustrated the impact on professional musicians' mental health throughout the pandemic. The study reported a 60% increase of mental health support enquires from Help Musicians, with 12% saying they were currently experiencing a mental health problem preventing their return to work, citing lack of confidence performing in front of live audiences.
Help Musicians has announced it will move into a new phase of support to enable professional musicians to rebuild their careers. During the past 19 months, the charity's emergency financial support has granted £18m to 19,000 musicians in order to help them survive the financial hardship of the pandemic.
The charity has now made a final payment of nearly £0.5m to musicians to help those who were still relying on monthly financial support, while still offering financial support to any musicians finding themselves in crisis situations.
Help Musicians' chief executive James Ainscough said, 'As the industry starts to recover, we are shifting our emphasis towards helping musicians rebuild with a wide package of support from advice on diversifying income streams, mentoring to rebuild connections, mental health support and much more.
'We recognise that for some musicians, it will take a long time to rebuild and the team at Help Musicians will continue to be available to those musicians who find themselves in real crisis over the months ahead, ensuring we are alongside musicians every step of the way.'
Help Musicians is accepting donations to further their work providing financial aid to those in need within the industry, with all proceeds going directly to musicians. More information can be found here.
Read: Spain to allow visa-free short term tours for UK musicians