Bankruptcy may have closed the orchestra's doors but their musicians refuse to stop performing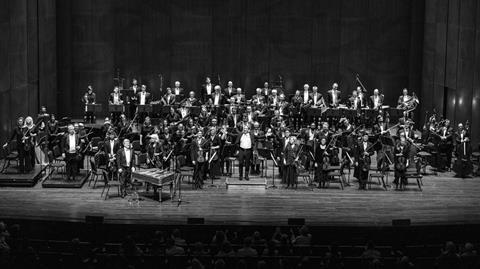 On 16 June it was announced that the San Antonio Symphony, based in San Antonio, Texas, was to be dissolved after filing for Chapter 7 bankruptcy. Despite this, the recently formed Musicians of the San Antonio Symphony (MOSAS) is planning an autumn season, with hopes of performing two concerts a month at the First Baptist Church in the city.
A contractual dispute between the musicians and the Symphony Society of San Antonio board of directors had been rumbling for some time, with the musicians coming out on strike last September. Since then, members of the MOSAS have performed concerts at the church, a partnership they hope will continue.
In a letter posted on its website, the society stated that 'labour negotiations' between the society and the musician's union was the main cause of the folding stating that, 'the Musicians' Union has made it clear there is no prospect of the resumption of negotiations, absent the Board agreeing to a budget that is millions of dollars in excess of what the Symphony can afford.'
Mary Ellen Goree, violinist and now chair of MOSAS said it was a disappointing move. 'The timing seemed a little abrupt,' she told San Antonio Magazine. 'They have refused to budge from their insistence that a city the size of San Antonio can only support an orchestra similar to what much, much smaller cities support. They were holding to a budget that would have resulted in the destruction of the symphony anyway.'
In contrast to the society's statement, the musicians rejected a contract that would have cut their annual base pay to $24,000 and reduced the number of full-time musicians from 71 to 40. This was followed by another offer in March of a contract with a base salary of $30,000 for 30 weeks of work and a reduction of musicians through attrition to 50. In April MOSAS called an end to mediation.
Since then, many musicians have already won permanent positions or one-year contracts with orchestras around the country but Goree said there was still a future here for her and her colleagues, adding that the orchestra 'is an 83-year-old organisation that's really one of the finest orchestras in the country. To think that it was just going to go away is just almost unthinkable.'
Bassoonist Brian Petkovich, who has been with the orchestra since 1996, added: 'Just because there's a bankruptcy with the Symphony Society doesn't mean that the orchestra is going away. We are here.'
The musicians are now fundraising and applying for grants in order to fund these projects with the hope of scheduling visiting conductors to lead performances.