Hahn and cello pedagogue Dr Tanya L. Carey received awards at the institute's annual benefit gala event earlier this month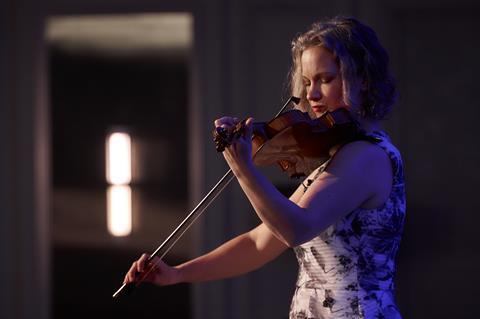 On Thursday 2 June, the Music Institute of Chicago held its annual gala benefit event, celebrating innovation and advancement of music education within its community.
Three-time Grammy Award winner Hilary Hahn received the Dushkin Award. Established in 1985 and named after the Music Institute's founders Dorothy and David Dushkin, the award recognises international luminaries in the world of music for their contributions to the art form, as well as to the education of youth.
Hahn performed with more than 50 Suzuki and academy students in a grand finale conducted by Music Institute conductor-in-residence and academy director Jim Setapen.
Previous recipients of the Dushkin Award include Zubin Mehta, Evgeny Kissin, Wynton Marsalis, Pinchas Zukerman, Rachel Barton Pine and Joshua Bell.
The Music Institute presented its Richard D. Colburn Award for Teaching Excellence to Dr. Tanya L. Carey, a member of the Music Institute's cello faculty since 2005, instructing cellists of all ages in the Suzuki programme as well as the academy. In addition to her daily teaching in Chicago and as a guest master clinician, she has trained hundreds of cello teachers around the world, ensuring that her high standards in cello pedagogy are shared with present and future generations. She is the author of the Cello Playing is Easy series, a comprehensive and pragmatic guide for teachers and players.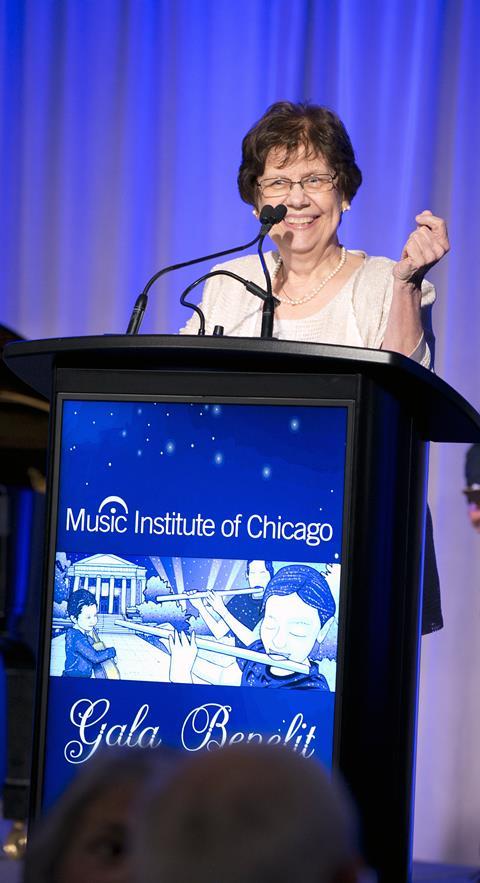 The Cultural Visionary Award for Chicago went to Nancy and Scott Santi for their philanthropic, civic, and cultural leadership.
The event raised more than $765,000 from a combination of ticket sales, contributions, and sponsorships, including more than $120,000 from a paddle raise held during the programme. The proceeds from the annual gala benefit provide the single-largest source of funds for financial aid and scholarships, tuition-free community engagement and schools programming, and neighborhood-based service activities that positively impact thousands of individuals of all ages and from all backgrounds each year.
Board chair Scott Verschoor, who is also one of more than 200 adult students at the Music Institute, said, 'Tonight, we celebrate music, from discovery through mastery and to the many spaces in between. We celebrate the importance of music to provide healing to a country and world faced with pandemics, war, and civil unrest.
'Music will always be our constant. At the Music Institute we believe music is an essential element of a compassionate community; it strengthens bonds and nourishes the human spirit. We also believe live music and quality music education should be accessible to everyone.'
Founded in 1931, the Music Institute of Chicago is a nonprofit community music school that aims to lead people toward a lifelong engagement with music by providing widely accessible resources for high-quality music teaching, performing, and service activities. It strives to harness the power of music to educate, inspire and bring comfort to the communities it serves.