The 1732 instrument will be played by ACO principal violin Helena Rathbone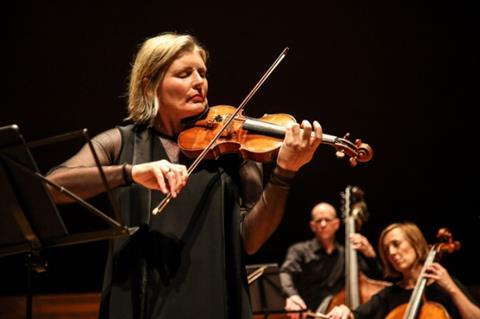 The Australian Chamber Orchestra (ACO) has acquired the 1732 'ex-Dollfus' Stradivari violin from an anonymous benefactor. The 290-year-old instrument will be played by ACO principal violin Helena Rathbone.
Named after the French industrialist and amateur violinist Jean Dollfus (1800–87), the violin was also owned by Russian cellist Gregor Piatigorsky, who started his musical training on the violin and piano. In 1952 the violin was acquired by Gilopez Kabayao, a violinist from the Philippines, who studied in Vienna with then well-known Austrian pedagogue Theodore Pashkus. Pashkus also taught a well-known Austrian violinist, Ossy Renardy, who happened to have owned the 1743 'Carrodus' Guarneri 'del Gesù', now played by ACO artistic director Richard Tognetti. Both Kabayao and Renardy immigrated to America, and it is very likely that the 'ex-Dollfus' and 'Carrodus' might have met in the 1950s. The 'ex-Dollfus' was also owned and played by Richard Studt, concertmaster of the London Symphony Orchestra while André Previn was chief conductor.
'This violin stands out as having an incredibly even tone across all its registers as if there is no weak spot,' said Rathbone. 'Its tone is remarkably strong, yet beautifully sweet and richly warm […] the "ex-Dollfus" feels utterly reliable as if it is there to help you bring out exactly whichever shade of tone colour you want.'
The 'ex-Dollfus' is only the third Stradivari instrument to be played within an Australian orchestra, with both the others played by ACO members. The 1726 'Belgiorno' violin is owned by ACO chairman Guido Belgiorno-Nettis and played by ACO principal violin Satu Vänskä; while the ACO Instrument Fund owns a 1728–29 Stradivari, currently played by ACO violinist Mark Ingwersen.
Photo: Julian Kingma