Martin Manz was a long-standing member of the orchestra since 1983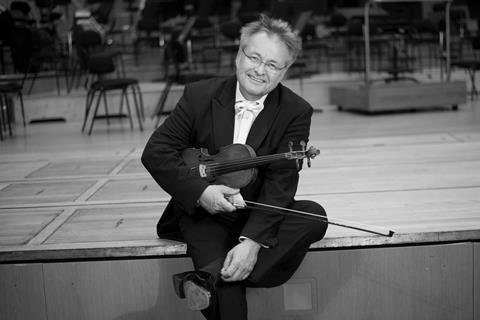 Read more news articles here
The Munich Philharmonic has announced the death of its first violinist, Martin Manz. He was 64.
Manz was born on 4 December 1958 in Augsburg and began violin lessons at the age of five, as well as guitar lessons throughout his childhood. He studied with Rudolf Koeckert in Munich and Gerhard Hetzel in Vienna.
Manz joined the orchestra in 1983 as a second violinist. After taking time off in 1989 to further his musical studies with Franco Gulli at the University of Indiana, Bloomington, he returned to Munich to join the first violin section in 1991, where he remained until his retirement in autumn 2022.
'His warm, dark and sweet sound, which he conjures up from his wonderful Gagliano violin - a legacy from his teacher R. Koeckert - shaped the warm, "German" MPhil sound for decades,' said his colleague Wolfram Lohschutz in a speech commemorating Manz's retirement in 2022.
He was also a member of the Nymphenburg Quartet and leader of the Barnabas Dance Orchestra. With a passion for guitar playing, he performed at birthday celebrations, chamber concerts, as well as performances with the ensemble 'Saitensprung'.