Veteran chamber musician who co-founded the Guarneri Quartet and remained with it for the entire 45 years of its life, dies aged 84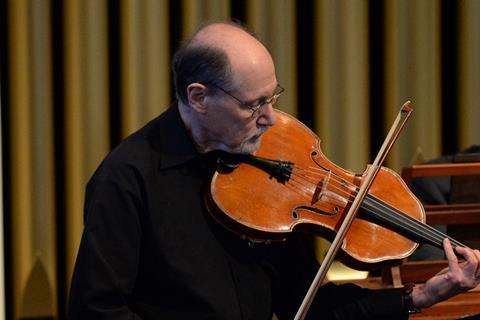 When violist Michael Tree, violinists Arnold Steinhardt and John Dalley, and cellist David Soyer formed the Guarneri Quartet in 1964, it was very much for the love of the repertoire and with little expectation of paid work, let alone a 45-year career.
However, they were the right people at the right time, and found themselves riding a wave of interest in chamber music in the US while also, undoubtedly, playing a significant part in whipping it up. An RCA record deal came after their first New York concert in 1965 and by the 1970s they were bona fide classical celebrities.
They continued in the original line-up until 2001 when cellist David Soyer retired and his student Peter Wiley took over, and the quartet finally disbanded in 2009.
Tree put the longevity of the group down to mutual respect and just happening to have the same musical tastes:
'I think we all basically agreed on just about everything, except when it came down to the nitty-gritty of rehearsing,' he told an NPR interviewer in 2009. 'And that's when that question of mutual respect comes into play and it becomes very important.'
Michael Tree was born Michael Applebaum on 19 February 1934 in Newark, New Jersey. His first lessons came from his father, the renowned violin pedagogue Samuel Applebaum, whose string methods remain in print to this day (and who was America editor of The Strad).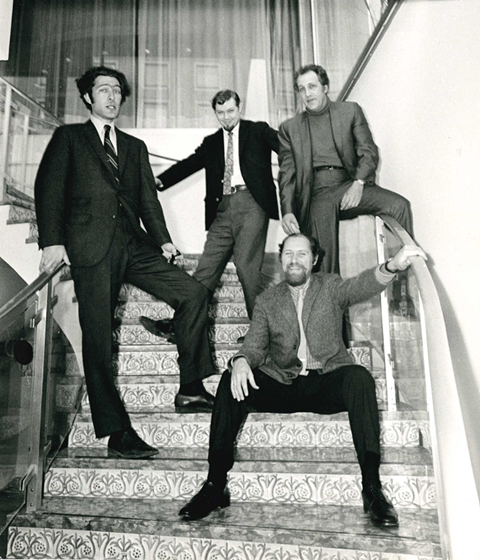 The change from Applebaum to Tree came at the Curtis Institute at the behest of Efrem Zimbalist, his teacher for violin and viola, who had him marked out as a soloist and felt the name would be a hindrance. Indeed, Tree went on to perform internationally on the violin before a turn towards chamber music and the viola fostered during summers at the Marlboro Music School and Festival. The Guarneri Quartet was formed there in 1964 and a busy concert and recording career began almost immediately.
As well as a live schedule peaking at some 150 concerts per year, the group produced a discography of over 50 albums, including a series of piano quintets and quartets with Artur Rubinstein. They held a number of teaching residencies and both collectively and individually mentored many now celebrated chamber musicians, particularly through career-long associations with the Curtis Institute and Marlboro.
Takács Quartet violist Geraldine Walther recalled: 'What I appreciate now, as a member of a busy quartet, is their total commitment to their students. They would come back from tour, take the train to Philadelphia and spend all day with us, always making us feel that there was no other place they would rather be.'
As a sports fan and lifelong Yankees supporter, Tree would attend games when he could and was known to practise in front of the TV so as not to miss a game. He also found parallels between professional sports and the career he chose, telling The Strad in 2014 that: 'Like us musicians, sportsmen and women work with their bodies and are subject to a great deal of criticism, sports writers being no kinder than some music critics.
'What we do for a living, on the violin or viola, is physically incredibly awkward – holding an instrument under your chin for two or three hours in public is a terribly unnatural way of life.'
Michael Tree died of complications relating to Parkinson's disease on 31 March.