The former winner of the Netherlands Violin Competition will begin his new role alongside his existing professorship at the Royal Academy of Music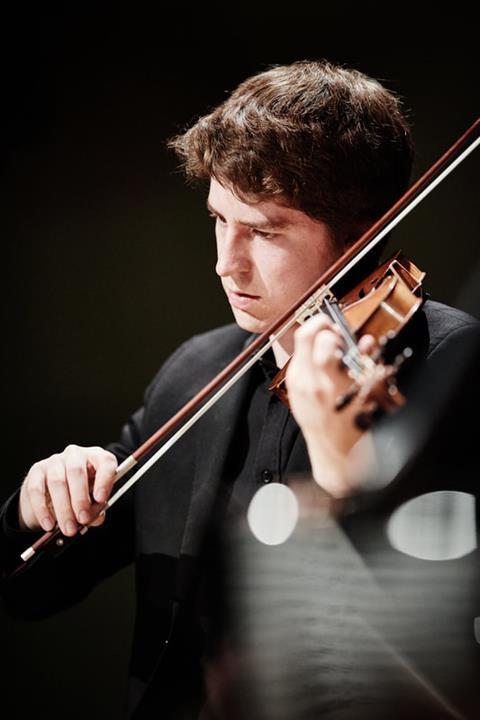 Violinist Michael Foyle has been appointed violin professor at the Hochschule für Musik und Tanz in Cologne. He will take on this role concurrently with his teaching at the Royal Academy of Music, London, where in 2016 he was appointed the youngest violin professor ever appointed in the institution's 200-year history.
Foyle states, 'Alongside my performing work, I am very much looking forward to working with wonderful new students and colleagues at this renowned institution in the heart of Europe'
Foyle launched his career by winning the Netherlands Violin Competition 2016, which led to his debut recital at the Concertgebouw, Amsterdam. He has performed extensively as a soloist and recitalist in the UK, regularly being broadcast on BBC Radio 3, as well as internationally in Europe and the US. He performs with Trio Balthasar and is a regular guest-concertmaster with the BBC Symphony Orchestra and The Hallé Orchestra.
He has recorded works by Debussy, Janáček and Respighi for Challenge Records as well as works by Lutosławski and Penderecki for Delphian Records, with plans to release a complete cycle of Beethoven Violin Sonatas with pianist Maksim Stsura.
Foyle plays a 1750 Gennaro Gagliano violin on loan.
Read: Michael Foyle wins 2016 Netherlands Violin Competition
Read: The Strad Calendar 2022: Gennaro Gagliano cello 1734
Read: Bow hold: Gripping times
Listen: The Strad Podcast Episode #15: Jack Liebeck on Ysaÿe Sonatas