Known primarily as a violinist and concertmaster of the West-Eastern Divan Orchestra, Barenboim replaces violist Nobuko Imai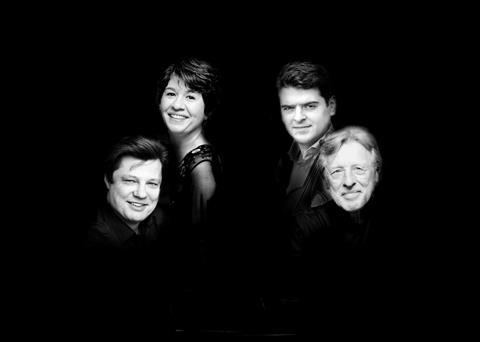 Michael Barenboim has been appointed violist of the Michelangelo String Quartet, replacing Nobuko Imai, who leaves the role after almost 20 years. Known principally as a violin soloist and concertmaster of the West-Eastern Divan Orchestra (conducted by his father Daniel), Barenboim joins Michelangelo Quartet violinists Mihaela Martin and Conrad Muck, and cellist Frans Helmerson.
As a soloist Barenboim has played with the Berlin and Vienna Philharmonics, Chicago Symphony, LA Philharmonic and Israel Philharmonic. He is head of chamber music at the Barenboim-Said Academy and gives masterclasses around the world.
Read: Michael Barenboim's top 5 practice tips
Read: The viola should sound like a human voice, says Nobuko Imai
A statement on the Reinicke Artists Facebook page reads: 'Nobuko Imai has not only contributed to the Michelangelo String Quartet for many years, but has also been part of numerous unforgettable concerts in the large and small concert halls in Europe, overseas and Asia. One of the last great concerts of the Quartet with Nobuko Imai was the celebrated world premiere of Lera Auerbach's Goetia for choir and string quartet with the Rias Chamber Choir in the Berlin Boulez Saal in 2019. Nobuko Imai, thank you from the bottom of our hearts. It was a great honour to be able to work together so successfully with this wonderful artist and this very special person for so many years!'
Formerly a member of the Vermeer Quartet, Imai was a founding member of the Michelangelo Quartet from 2003. She is currently International Tutor in Viola at the Royal Northern College of Music, and is also a professor at the Amsterdam Conservatory, Kronberg International Academy, and Ueno Gakuen University in Tokyo.