Four violinists between the ages of 17 and 20 remain in the race for the $15,000 first prize plus raft of benefits and opportunities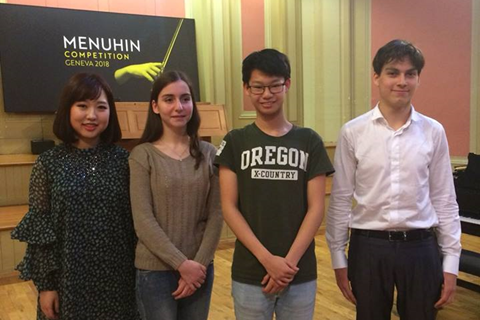 The four finalists in the senior section of the 2018 Menuhin compeition are:
Tianyou Ma, China, 17
Diana Adamyan, Armenia, 18
Nathan Mierdl, France / Germany, 20
Hyunjae Lim, South Korea, 20
The first prize winner will take home a cash prize of CHF 15,000 (c. $15,000) plus a one-year loan of a fine old Italian violin from Christophe Landon Rare Violins. Second, third and fourth places win CHF 10,000, 7,000 and 4,000 respectively.
All will be offered a package of concert invitations and masterclasses.