The American composer is praised for making 'contemporary classical music communicate again'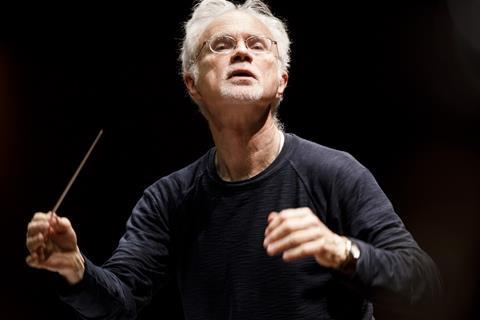 The Erasmus Prize has been awarded annually since 1958 to 'a person or institution that has made an exceptional contribution to the humanities, the social sciences or the arts, in Europe and beyond'. It is administered by the Praemium Erasmianum Foundation, a cultural institution based in the Netherlands.
Deciding on 'Composing for today' as its 2019 theme, the foundation chose American composer John Adams for the €150,000 prize.
The citation reads:
'John Adams is one of the most frequently performed living composers. He receives the prize because he has created a new musical idiom by fusing elements from jazz, pop and classical music. According to the jury, Adams has made contemporary classical music 'communicate' again, important at a time when this genre has increasing difficulty in finding a following.
'Moreover, Adams often addresses social themes in his work, something he sees as the artist's duty. What distinguishes him furthermore, is the humanistic nature of his themes. Adams is not just a great conductor and composer, he is also a writer who reflects on the social function of classical music. Thus, he calls attention both musically and intellectually to the importance of classical music in our time, reflecting the Erasmian principles that the Foundation seeks to uphold.'
The foundation will also be funding a programme of events showcasing the composer's music.
Previous musical winners of the prize include composer Olivier Messiaen in 1971, period instrument pioneers Nikolaus Harnoncourt and Gustav Leonhardt in 1980, conductor Bernard Haitink in 1991, composer Mauricio Kagel in 1998, and El Sistema founder José Antonio Abreu in 2010.