The pioneering luthier was a keen researcher into violin acoustics and the subject of a 2017 biography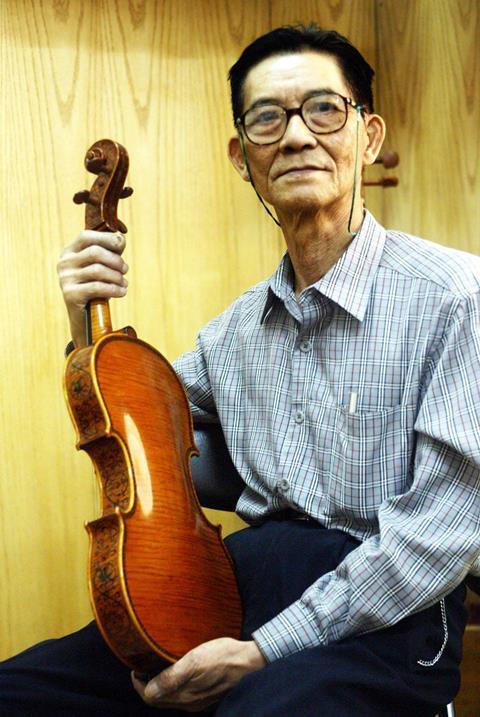 The Hong Kong-based violin maker Anton Sie died in June 2023 aged 87. Noted for his research into violin acoustics, he wrote articles for the journal of the Catgut Acoustical Society (CAS) and his life was chronicled by author Elizabeth Ostring in her 2017 biography Crafting a Symphony in Wood.
Born in 1935 in Kudus, Indonesia, Sie studied theoretical physics at Jilin University in China. After graduating he became a researcher at China's North Eastern Institute of Physics, specialising in quantum physics and acoustic physics. His passion for violin making began when a 1/8-size violin he made for his seven-year-old daughter was noted to have excellent acoustic qualities when she played it in a music examination.
Sie moved to Hong Kong in 1977 where he taught violin, cello, and guitar privately, but concentrated on violin making and repair work, particularly for the Hong Kong Philharmonic Orchestra and visiting musicians. In 1982 he was asked by Beijing's Research Institute for Musical Instruments to be the interpreter for the American luthier and acoustician Carleen Hutchins, co-founder of the Catgut Acoustical Society (CAS), during her visit to China – one of the earliest academic exchanges between the West and China in the field of violin making.
In 1988, the Chinese Year of the Dragon, Sie made a violin using a dragon motif for the neck, scroll and f-holes to celebrate the art of violin making and Chinese culture. This violin was entered into the Hong Kong Art Centre Exhibition.