Artists including cellist Sol Gabetta and violinist Patricia Kopatchinskaja will perform from various venues in Switzerland's Saanenland for the Pop-up Festival 2020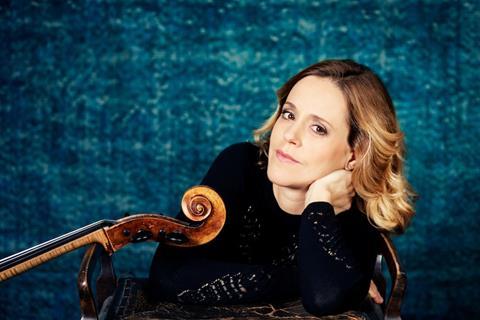 The Gstaad Menuhin Festival & Academy's Pop-up Festival 2020 is to be broadcast live online from various venues in Switzerland's Saanenland throughout August. The programme includes 'Cosmos Beethoven', a four-concert celebration of the composer's 250th birthday.
On the bill are artists including cellist Sol Gabetta, who performs on 9 August at 6.30pm BST and violinist Patricia Kopatchinskaja, who takes to the stage on 15 August at 6.30pm BST. Both concerts will be streamed from Saanen Church in Gstaad. Other performers include pianist András Schiff and tenor Daniel Behle.
The festival also includes 'Jeunes Etoiles', a series of concerts from five up-and-coming musicians, who will perform in Gsteig Church and Rougemont Church, from 11-21 August at 6.30pm BST. Viewers can vote for their favourite performer from 10 September, and the winner will secure a place to play at the 2021 Festival.
Read: 'Teachers should adapt their methods to students' individual techniques,' says cellist Sol Gabetta
Read: Dominik Wagner and Patricia Kopatchinskaja on writing their own cadenzas
'By creating the Pop-Up-Festival 2020, we want to set an example of how to turn the crisis into an opportunity and keep the flame of the festival burning despite the impossibility of big events,' said festival artistic director Christoph Müller.
Audiences can watch the live broadcasts for free on the Gstaad Digital Festival website.