The grant will enable the quartet to provide a range of musical outreach community programmes for local residents through Midsummer's Music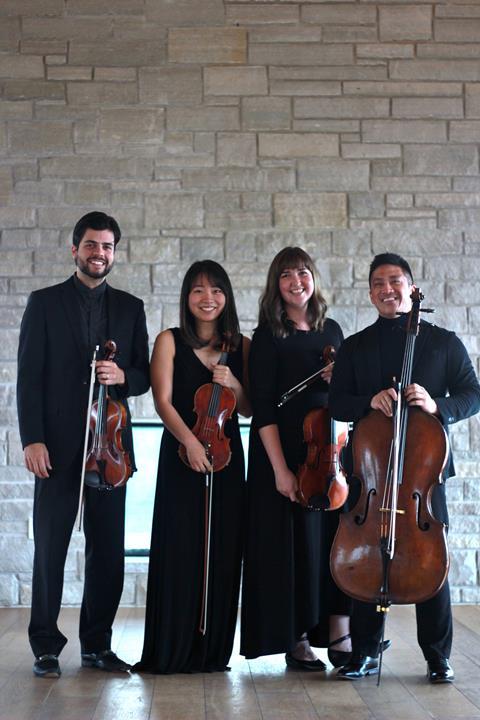 The Griffon String Quartet has been awarded a grant from the Green Bay Packers Foundation supporting its outreach work in Green Bay, Wisconsin. Working as the resident quartet of Midsummer's Music, they will continue working in a range of programmes, benefitting many local residents including school-age children, people with disabilities and their carers, as well as families.
The quartet's Einstein Series provides an interactive programme for school-age children, where quartet members give private and group strings lessons, as well as visiting schools and classrooms to perform and discuss string quartet music in a cross-curricular method linking with students' studies.
The quartet's B Double Sharp programme presents mini concerts for the aging or disabled, as well as their caregivers. Targeting people with Alzheimer's and dementia, the quartet creates a welcoming atmosphere where people can share their observations and feelings about the journey of aging or memory loss. The quartet also offer additional Community-Embedded programmes, which are all-inclusive for families. These community performances aim to demystify chamber music in performances ranging from short presentations to full concerts.
Members of the quartet are violinists Ji-Yeon Lee and Vinicius Sant'Ana, violist Blakeley Menghini, and cellist Ryan Louie, each of whom have studied and performed internationally.
Midsummer's Music was co-founded in 1990 by Jim and Jean Berkenstock, long-time Door County summer residents and principal orchestral players with the Lyric Opera of Chicago.
Read: Help Musicians survey reports sluggish return to regular work for UK professional musicians
Read: Violin-viola duo Black Violin to receive Caribbean American Heritage Award
Watch: Masterclass: The Takács Quartet performs Brahms's String Quartet no.3