Eric Sun's prized instrument will be made available via the Tarisio Trust Sun-Law Vuillaume Fellowship in two-year periods to talented musicians with a community-building proposal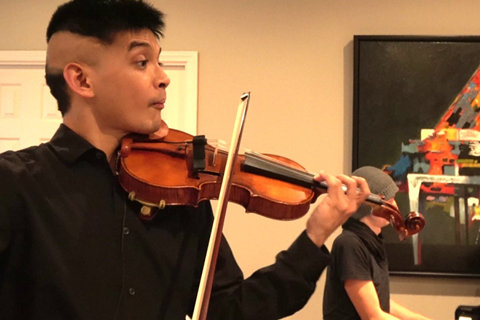 Eric Sun, a software engineer who joined Facebook when it was just four years old and rose as vertiginously as the company, was a keen amateur violinist in his spare time. A long-time Hilary Hahn fan, it was natural that he graviated towards the maker of her violin when looking for a very special instrument to indulge his hobby. A long search for the right Vuillaume eventully led to him purchasing an 1855 Guarneri model in 2016.
But just a two months after purchasing the violin he was diagnosed with glioblastoma, an aggressive brain tumor. In the months that followed, music became one of his principal sources of comfort, and he began setting himself challenges – like learning and filming himself play all Bach's Sonatas and Partitas, then Paganini's 24 Caprices – as a way of keeping his mind occupied and having something positive to share with friends and family. Over time, an online support community was built around his videos.
Sadly, despite operations to remove the tumor, Sun passed away in November 2017 at the age of just 33 – but he and his wife Karen Law made plans for his beloved Vuillaume to touch other lives like it did his. Through the Tarisio Trust, operated by auction house Tarisio, from which the violin was purchased, the Eric Sun-Karen Law Vuillaume Fellowship was set up.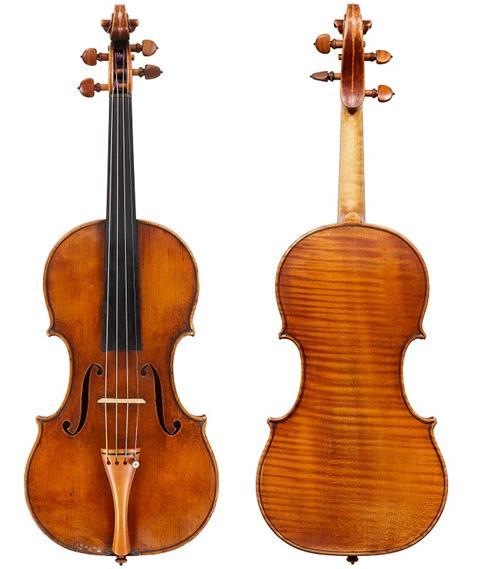 The fellowship asks for applications from 'talented violinists with a community-building proposal' who will be loaned the 'Sun' Vuillaume for two years: 'Our wish is for the "Sun" Vuillaume to be shared by talented musicians who bring diverse communities together.'
The inaugural fellowship will be judged by composer John Adams and Eric and Colin Jacobsen, artistic directors of New York 'orchestral collective' The Knights.
'I hope that we can find a musician who will use this great instrument in unexpectedly creative ways – hopefully to expand the repertoire, maybe to rewire the performer-listener relationship and most of all to surprise us,' commented Adams.
Applications for the fellowship and loan of the violin are open until 28 February 2018.
Information on how to apply can be seen at https://tarisio.com/about-us/tarisio-trust/vuillaume-fellowship-application/