The 92-year-old musician enjoyed a prolific career on Broadway and as a member of the Don Shirley trio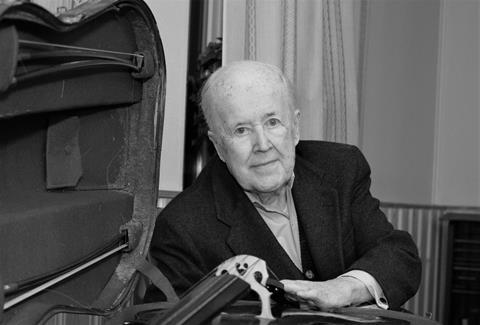 Read more news articles here
The death of cellist Jüri Täht was announced on 29 November 2022. He was 92. The Estonian-born cellist made a career in the US, most notably performing in the Don Shirley trio, which was a source of inspiration for the 2018 Oscar-winning film Green Book.
Täht was born in Tartu, Estonia, on 26 May 1930. He began his cello studies at the age of eleven in Viljandi, emigrating soon after to Germany during the Second World War. As his grandmother was a German born in Russia, the family relocated to the Geislingen refugee camp, where he continued his cello studies. As a teenager, he won music competitions in Stuttgart, going on to study at the University of Music in Stuttgart from 1948 to 1950.
The following year, he emigrated to the US, winning a scholarship to study at Dana College in Nebraska. He freelanced with the Omaha Symphony Orchestra for four years while he did military service in the Air Force Band. In 1958, he received his master's degree from the Manhattan School of Music.
Täht enjoyed a successful career in the US, performing in the Radio City Music Hall, Carnegie Hall and numerous Broadway orchestras. He was a member of the Don Shirley trio, a jazz piano-cello-double bass ensemble that toured the country during the 1960s. He also appeared onstage with Frank Sinatra, Tom Jones and Marlene Dietrich.
In addition to his musical career, Täht also managed the Estonian department of Voice of America, a US national, government-sponsored radio initiative which broadcasts programmes abroad. In addition, he managed the Estonian-Revelia Academic Fund, which awarded scholarships to Estonian students pursuing further study.