The one-year loan of the instrument, previously owned by Aldo Parisot, starts today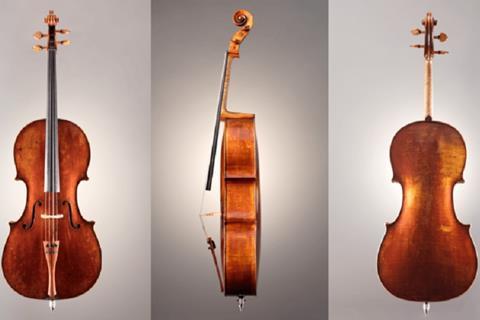 The Stradivarius 1730 Cello 'Feuermann' has been loaned for one year by the Nippon Music Foundation to the cellist Camille Thomas - starting from today.
The cello, which has previously been played by Steven Isserlis and Danjulo Ishizaka, has an illustrious history. In the 1860's, it was in the possession of a well-known Parisian amateur, Monsieur de Barrau, and was lent to the well-known cellist August-Joseph Franchomme (1808-1884) for the use of his son, who died young.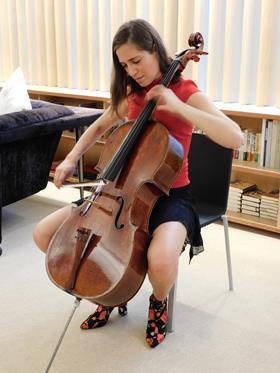 In 1934, W. E. Hill and Sons sold the cello to Emanuel Feuermann, who used it for many concerts and recordings, hence the instrument's name. After Feuermann's death in 1942, it was acquired by the American collector Mr. Russell B. Kingman, and then sold in 1956 to Aldo Parisot. In December 1996, Nippon Music Foundation acquired this cello from Aldo Parisot through a luthier, and there has been speculation as to which cellist would get to play it.
Noticed and invited by Seiji Ozawa and Steven Isserlis to perform at their festivals, Camille Thomas has appeared as soloist with ensembles including Sinfonia Varsovia, the Baden Baden Philharmonic Orchestra, the Lille National Orchestra, the Hamburg Philharmonischen Staatsorchester, the Brussels Philhamonic Orchestra and the Slovak Philharmonic.
Thomas studied with Stephan Forck and Frans Helmerson in Berlin; and with Wolfgang-Emmanuel Schmidt at the Hochschule für Musik Franz Liszt in Weimar, and has won numerous competitions: the Leopold Bellan Competition in Paris, the Edmond Baert Competition in Brussels and the 7th International Antonio Janigro Competition in Croatia amongst others. She recorded her debut album with the Swiss pianist Beatrice Berrut in 2013.