The event for stringed instrument players, makers and dealers will take place from 25 to 27 September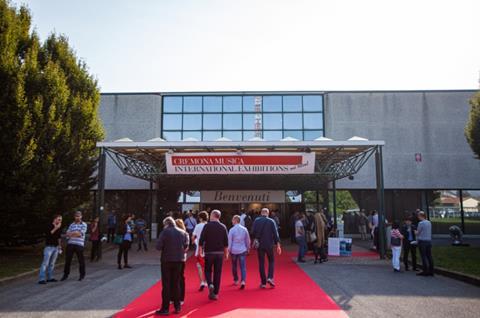 The organisers of the Cremona Mondomusica trade fair have confirmed that the 2020 edition of the instrument trade fair will take place from 25 to 27 September as planned. The event attracts visitors and exhibitors from across the globe. As well as all kinds of bowed and stringed instruments, which last year comprised 61 per cent of all exhibitors, there are also pianos, acoustic guitars, wind instruments and accordions.
Read: Maxim Vengerov honoured in Cremona
Read: Visitor numbers at Mondomusica instrument fair beat all previous years
Gallery: Mondomusica blind test
Last year's event attracted 18,127 professionals and musicians from 55 countries, as well as 309 exhibitors from 30 countries. More than 60 per cent of exhibitors came from outside Italy. The event also saw 124 concerts and performances take place, as well as 14 masterclasses, 6 historical exhibitions and 26 presentations or seminars.