The ten artists were chosen from over 140 applicants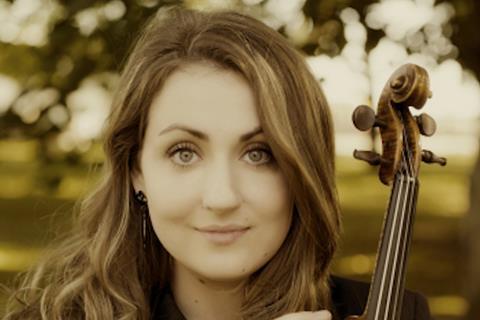 City Music Foundation has announced the ten artists joining its CMF Artist Programme as '2020 CMF Artists'.
The artists are: Antoine Préat (piano), Elina Buksha (violin), George Fu (piano), Margarita Balanas (cello), Nishla Smith (jazz singer), Reylon Yount (Yangqin), Richard Robbins (tenor), Richard Scholfield (classical saxophone), Rozanna Madylus (mezzo-soprano) and Sian Dicker (soprano).
Chosen from over 140 applicants, these ten artists were selected through a series of stages culminating in a final live audition to be part of the 8th consecutive intake joining CMF's two-year programme.
The live auditions were originally due to take place in June 2020, however due to COVID restrictions, the second round auditions were pushed back to September and took place over two days.
The judges included Ian Ritchie (Chairman), Simon Haram, James Gilchrist, Tasmin Little, Julius Drake, Jeremy Summerly and Howard Williams.
Read: Cellist and violinist win 2020 Concert Artists Guild competition

Read: Oskar Nedbal International Viola Competition announces winners
Read: Polish National Violin Competition Zdzislaw Jahnke announces prizes
Managing Director of CMF, Clare Taylor says: 'We are thrilled to announce this exceptional group of emerging professional musicians to become 2020 CMF Artists. At a time that is so challenging for performers, we are pleased to be in a position to take more artists than in any previous year – a testament to the outstanding calibre of applicants, as well as the current need to help musicians perhaps more than ever before. We very much look forward to working with them and welcoming them to the CMF family.'
The aim behind the CMF Artist Programme is to support exceptional professional musicians at the start of their careers - when managing 'the business of music' can be a challenge - through mentoring; workshops, agency and management; CD, video and website making; new music commissions; securing airtime on BBC Radio 3; promotion online, in print and on social media; and through recitals and concerts.
Current and previous CMF artists include pianist Samson Tsoy, the Ligeti Quartet, violinist Emily Sun, guitarist Andrey Lebedev, pianist Iyad Sughayer, mezzo-soprano Lotte Betts-Dean, jazz double-bassist Misha Mullov Abbado and accordionist Bartosz Glowacki.