The strike follows negotiations for a labour agreement that preserves their defined-benefit pension plan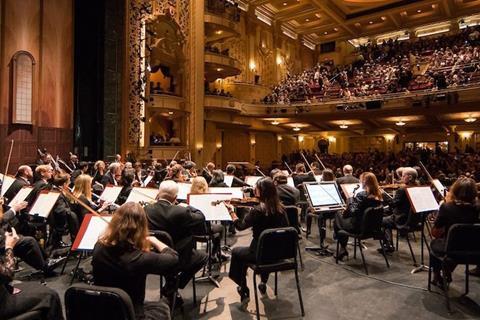 On Sunday evening the musicians of the Chicago Symphony Orchestra walked out of negotiations with the Board of Trustees and announced that they would not return to work until a new contract agreement is agreed.
The strike follows almost a year of negotiations for a new labour agreement that, amongst other things, preserved their defined-benefit pension plan.
The orchestra's management and board have warned that the growing expense of the current pension plan, which guarantees a set benefit for life after retirement, cannot be sustained.
In a statement they said that the orchestra contributed $3.8 million into the musicians' pension fund this year — a rise from $803,000 two years ago due to new federal requirements — and that those annual contributions were projected to continue to rise sharply.
Added to this, ticket sales continue to cover a diminishing percentage of the expense of putting on classical music performances, leading orchestras to try to cut costs.
Management's proposal has called for switching the musicians into a defined-contribution plan, in which the orchestra would put a set amount of money into individual retirement accounts for the players, who could invest it as they chose.
But in a statement Cynthia Yeh, a percussionist on the players' negotiating committee, said that the defined-benefit plan 'has been the hallmark of the orchestra's benefits package (and those of other leading orchestras) for over 50 years,' and that the board's proposal 'strips the membership of that guaranteed benefit and shifts the investment risk to the individual member.'
Last week, the orchestra's music director Riccardo Muti, wrote a letter supporting the musicians to Helen Zell, chairwoman of the orchestra's board, and Jeff Alexander, the orchestra's president. 'As music director and a musician of this orchestra, I am with the musicians,' he wrote, reminding the management of the performers' need for 'tranquillity and serenity.'
The players — who are among the best-paid in the industry, earning a minimum annual salary of $159,000 last season, and an average annual salary of $187,000 — began walking a picket line outside Orchestra Hall on Monday morning.