Former Iraqi National Symphony Orchestra cellist Tariq Abdul Razzac is now based in Calgary, Canada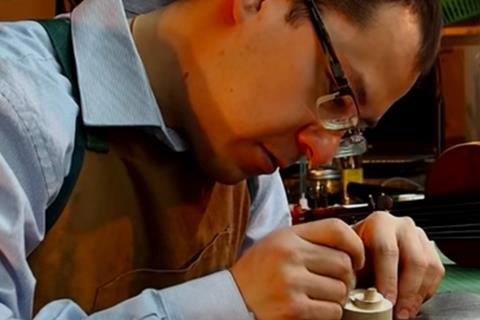 An orchestral cellist's instrument has been restored to playing condition, having suffered near-irreparable damage years ago while saving its owner's life.
Tariq Abdul Razzac, a member of the Calgary Civic Symphony, moved to the Canadian city with his family in March 2018 to flee the dangers in their native Iraq. Before leaving his homeland, he played with the Iraqi National Symphony Orchestra in Baghdad, where, more than three years ago, he was confronted by Iraqi militants after performing at the U.S. Embassy.
'They don't love the music, because they told me this is haram (forbidden). [They said] you work with the USA … this is [like the] Army,' Razzac told CBC News.
The militants fired shots, narrowly missing Razzac as he made his escape. Instead, the bullets passed through the cello on his back, almost destroying it in the process. 'I thank … the cello, because he saved my life,' said Razzac.
After unsuccessfully attempting to repair the instrument himself, Razzac brought it with him to Calgary, where, on the advice of the musical community, he found someone who could help. Luthier Natanael Sasaki undertook the $7,000 repair job, for which he did not charge Razzac, in the early spring, finally completing it in mid-September.
On being reunited with his cello, Razzac described his feelings as joyous. It is now back in action, serving as Razzac's instrument in his concerts with the Calgary Civic Symphony.