The US cellist was a prominent Suzuki teacher and contributed to a plethora of cello teaching materials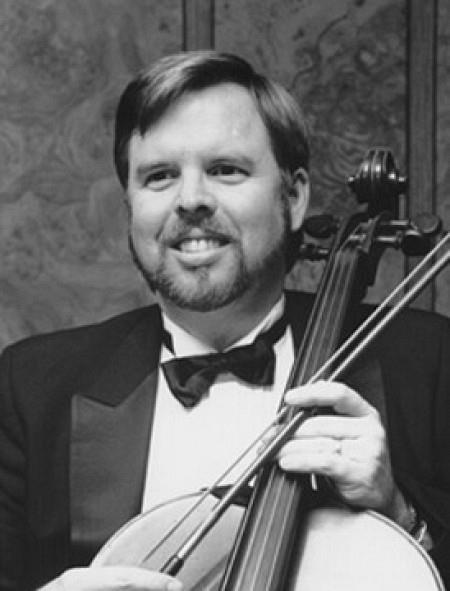 Read more news stories here
Cellist and pedagogue Rick Mooney has died. Mooney was a leading specialist Suzuki teacher who served as a guest teacher internationally, as well as publishing and preparing numerous cello teaching materials.
Tributes flowed on social media from Mooney's former students and colleagues: 'RIP to my mentor Rick Mooney who taught me everything about teaching cello. Without him I would not have gotten the teaching positions that I have now,' wrote Jim Lee. 'More than 15 years of observing and teaching with him at the Pasadena Conservatory and performing with him in Quatracelli has given me the confidence to be who I am today. I and so many cello teachers around the world are so blessed to have his legacy carry on through the knowledge he's left behind from his numerous publications.'
'It's impossible to move in the Suzuki cello world and not be impacted by Rick Mooney in some way,' wrote Caroline Salisbury. 'His contributions to Suzuki cello pedagogy are unmatched, and he leaves a legacy of excellent, thorough methods and materials for helping cellists succeed in all the best ways.'
Mooney grew up in a musical family where he began studying piano at age five and cello at age eight. Despite discouragement in his teens to pursue music and instead follow a career in computer science, he persevered with cello, studying with Victor Sazer and Eleanore Schoenfeld. 'When I got Eleonore, I got a teacher who could suddenly, truly, address the issues I had, and help me to become more successful,' Mooney said of Schoenfeld, in an interview for the Music Institute of Chicago Suzuki Cello Program.
He then went on to study Suzuki teaching methods with Phyllis Glass at the University of Southern California and traveled to Japan in the spring of 1976. Mooney served as a Suzuki guest teacher at institutes and workshops throughout the US, Canada, Asia, England, Australia and New Zealand, inspiring teachers and students worldwide with his teaching approach: 'If everybody could play the cello it wouldn't be special and you wouldn't have to practise. That doesn't mean it can't be fun, and it doesn't mean you can't do it,' Mooney said. 'But playing cello is not something you can just sit down and do. You have to work. That means it's a long, long road, and you have to enjoy the process.'
He was active with the Suzuki Association of the Americas, serving on the Board of Directors, on the Cello Committee and writing for the American Suzuki Journal. His publications included preparing and editing Ensembles for Cello for the Suzuki Method, Position Pieces for Cello, Thumb Position for Cello and Double Stops for Cello.
In addition to his private studio in southern California, he also founded and directed the National Cello Institute which sponsors a Summer Institute, a Winter Workshop and publishes music for cello ensembles.