Jacob Shaw has written an exasperated post about a recent trip from Denmark to Mexico in which the airlines seems to fail him in a different way each leg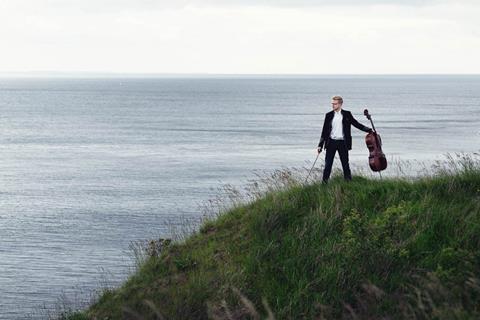 British cellist Jacob Shaw, now based in Denmark, has written a Facebook post detailing a multi-leg journey to Mexico for the Festival Internacional
de Violoncello León. Although Shaw was able to complete the journy, the process turned into a frustrating comedy of errors:
'I've had some bad ticket errors with the cello over the years, and then there was today.
…
'Air Canada almost did not let me board in Copenhagen Airport as they could't work out how to check in a CBBG cello extra seat - and once they had sorted that out, refused to honour the seats that I had paid for in March with extra room to ease the first 8 hours leg of a 26 hour journey…
'But that was only a small hiccup: A ridiculous situation apon landing in Canada with United caused me to almost miss my connecting flight from Toronto to Houston.
'A full out argument between United and Air Canada service desks took place, as to who received the money from my cello ticket right in front of me..!! Even though they had my receipts there from MARCH (!!), I had a boarding pass for both seats and had already checked in, I was refused boarding until they sorted out between themselves whether it should be the code-share or the airline running the flight that got my money. What on earth does that have to do with me?!
'Something that an airport manager, after an hour's public bickering with me looking on, eventually stepped in to admit was unprofessional on their part as this had nothing to do with me: But it was too late, they had already cancelled my booking and now had to re-book it!!
'And this meant an even more ridiculous situation: I was obliged to exit and re-enter security control and be searched again: "We apologise with our error in judgement on this occasion but your cello ticket was cancelled and you have to go around again".
'And the problems continued on the third leg in Houston, as I was for a third time denied boarding by an over officious gate agent that "had never heard of having a comfort seat for a piece of baggage". Even though I had 2 boarding passes, 2 allocated seats, all absolutely booked and checked in to the airlines own regulations. On calling his supervisor, I was finally allowed to board as the last person on the plane – only to be abused verbally and publicly by the cabin staff about holding up the whole plane by bringing "such a ridiculous luggage on board". To be followed up whilst putting the cello into the seat - "why haven't you even brought your own extension belt for your bulky luggage? It's your choice to travel with it so you should come prepared".
'And of course the cherry on the cake, after managing through some superpower watching over me to finally make it to Mexico for the Festival Internacional de Violoncello León, my checked in baggage has not arrived. And it is no-where in the system. And I am sure of the reason – because my ticket was cancelled in Toronto and my baggage offloaded.
'Air Canada, United, I am a frequent flyer and gold member on Star Alliance – you seem to forget I don't bring my cello on for free. I don't bring it on to make your life a difficulty.
…
'Why do we cellists have to be treated like this? Why is it a constant fight? I just have no idea what else one is meant to do with a cello: Do we just have to accept this treatment for ever?'