The line-up includes 18-year-old violinist Coco Tomita, who won the strings final of BBC Young Musician in 2020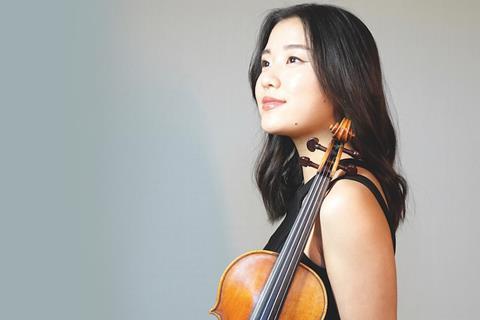 After last year's cancellation, the Budleigh Music Festival, Devon's coastal classical music festival, is to return from 9-17 July.
Among the musicians appearing at the festival is the 18-year-old violinist Coco Tomita, who won the strings final of BBC Young Musician in 2020.
Other musicians include saxophonist Jess Gillam, pianist Peter Donohoe and baritone Sir Willard White, while the programme includes some unusual events, among them Colourscape – an interactive walk-through labyrinth of colour, light and music.
Jason Thornton, artistic director for the Festival, says: '2021 is a really important and special time for Budleigh and the Festival as we celebrate the return of live music, smiles, laughter and shared experiences. I'm so proud of everybody who is working so hard to produce this year's Festival, particularly during some very unsure and challenging times. After all the gloom we are incredibly excited to create a Festival in magical technicolour with a unique selection of events that I hope will make audiences smile, laugh, cry, and reflect on everything we have collectively been through.'
'I'm delighted to welcome the amazing Colourscape - Budleigh Music Festival's first outdoor event on The Green. I really recommend a wander through their unique magical structures to experience an effervescent spectrum of colour accompanied by amazing music.'
For 2021, careful consideration has been given to COVID secure measures and will be in line with the current advice and guidance as is applicable at the time of the Festival in July. Concerts will be limited in capacity this year, with audience sittings at 5pm and 8pm each day. Full details of the Festival's COVID policy are available on the website. General tickets for the Budleigh Music Festival will be on sale from 1 June and can be purchased from the website.
For more information or to become a Friend of Budleigh Music Festival for early ticket access on 17 May, visit: https://www.budleighmusicfestival.co.uk/