Recent coverage has served to confuse matters, with suggestions that the airline had changed its policy to effectively ban small instruments as hand luggage – this was never the case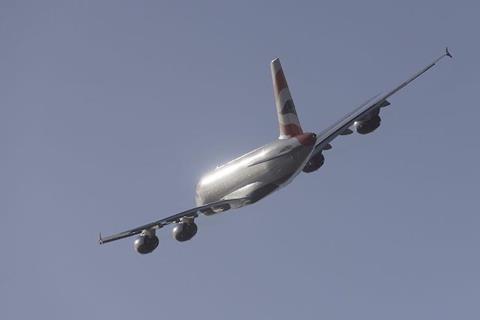 In the past few days the issue of British Airways' policy towards musical instruments has received some broader than usual coverage, with trumpeter Alison Balsom leading the charge on social media and the story being picked up beyond the specialist music press.
Essentially the recent confusion stems from a customer service message sent to classical music blog Slipped Disc which claimed that the airline changed its policy and was 'unable to allow musical instruments to be carried in cabin as hand baggage without charge'. This was not true and the policy, as published on the BA website, continued to explicitly allow violins and violas as hand luggage.
However, in response to all the negative coverage, the airline has actually now slightly reworded the policy to clarify its hand luggage size exception in favour of small instrument players. Where it once said: 'We will make every effort to accommodate your violin or viola in its hard case in the cabin, even if the case is slightly larger than our maximum baggage size', it today reads: 'Our airport staff will make every effort to find space in the cabin for musical instruments that are within the dimensions of 80 x 30 x 25cm'.
This will hopefully be reassuring to violin and viola players who wouldn't want to be in the position of debating with airport staff what 'slightly larger' means.
However, there have been some recent reports, involving BA, of human error by check-in or boarding gate staff, which have caused inconvenience and expense for the musicians involved. These isolated incidents still look bad for the airline, of course, for not briefing its staff properly, but are not a question of policy. While it is worth remembering that hundreds of musicians are travelling BA without problems every day, this is the most likely reason for the errors: the airline reworded its musical instrument policy earlier this year and for the first time set out that guitars could only travel in the hold or in an extra seat. This put guitars in the same category as cellos while previously, although there was no written policy exception for guitars, professionals with valuable instruments seem to have been able to take them on board for free despite their size.
It is likely that this is the rule change which some staff misunderstood and thought applied to violins too. As far as violinists and violists are concerned, the recent furore has brought the tangible positive of specific quotable dimensions beyond the usual hand luggage allowance. But please note that it is 'as part of, but not in addition to, your free hand baggage allowance', i.e. you can take a handbag/laptop size bag as well as a violin, but your suitcase would have to be checked in.
Finally, if you are travelling with a violin or viola, our advice is always to make sure you are near the front of the queue for boarding, and if there is a paid 'priority boarding' option, take it. Because, however explicit the airline policy is about measurements, when the overhead bins are full, they're full.