The purchase was made possible by an AU$1 million investment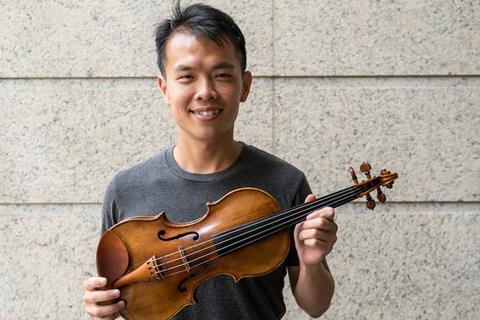 The Australian Chamber Orchestra has acquired its fourth 'Golden Age' string instrument: a violin made in 1590 by Antonio and Hieronymus Amati. The violin, whose purchase was enabled by an AU$1 million investment from the Australian industry super fund Media Super, will be played by ACO violinist Ike See.
The ACO Instrument Fund, which was established in 2011 to allow patrons and investors to participate in the ownership of historic stringed instruments, currently holds three other assets from the 'Golden Age' – dating from 1560 to 1740 – of instrument making in Cremona: a 1728/29 Stradivarius violin, a 1714 Guarneri violin, and a 1616 Brothers Amati cello. These four rare instruments are played by the professional musicians of the ACO and are collectively worth approximately AU$8 million.
This latest purchase follows on from Media Super's initial investment of AU$1 million into the ACO Instrument Fund in 2017. The super fund has a track record of making investments which its chief executive Graeme Russell said promote a 'strong cultural industry in Australia'.