The National Pau-Brasil Foundation strikes out against the CITES Appendix I proposal and illustrates its alternatives to ensure pernambuco's conservation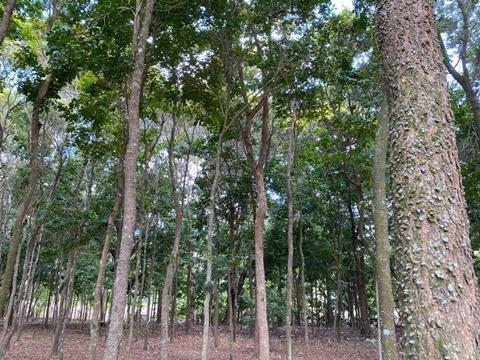 Read more news articles here
Brazil's National Pau-Brasil Foundation (FUNBRASIL) has added its voice to the growing outcry against the Brazilian government's proposal to move pernambuco wood to CITES Appendix I status.
The foundation has published an open letter stating its current pernambuco conservation measures, as well as future conservation plans, highlighting the wood's special relationship with music around the world.
'As the most legitimate defenders of our national tree, we take it upon ourselves to disagree with the proposal to place Pau-Brasil in Appendix I: Proposal 49 of the 19th Conference of the Parties in Panama City from 14 to 25 November 2022,' states the letter, which was authored by Ana Cristina de Siqueira Lima, director of FUNBRASIL.
In June 2022, the Brazilian government proposed to move pernambuco, which is currently classified under CITES Appendix II, to CITES Appendix I. This would require permits for all trade and movement of the wood, including finished bows.
'An Appendix I listing would silence the voice of musicians whose bows have for two centuries been made from this precious and uniquely magical wood.
'We do not believe that Appendix I is the best way to protect the few remnants of this species left in our native forests from exploitation,' reads the letter, arguing that the value of pernambuco would increase exponentially, which would in turn promote trafficking by middlemen and loggers, as well as smuggling out of Brazil.
The letter outlines proposed future inititatives for the conservation of pernambuco, as the move to CITES Appendix I 'would undermine the many conservation and replanting initiatives which give us hope for the future'. Proposals include calling on the federal government to define legislation for already-cut wood, and that which is already in the possession of bow makers, as well as its commercialisation, plus plans for reforestation in both highly protected areas and spaces earmarked for the manufacture of bows.
FUNBRASIL was initiated in 1988 by Professor Roldão de Siqueira Fontes. From 1970 until his death in 1996 he dedicated his working life to saving pernambuco from extinction, promoting education about Brazil's national tree, planting over two million pernambuco trees on Brazilian soil, as well as distributing pernambuco saplings.
The full open letter, in both English and Portuguese, can be read in the documents below.
Downloads
PDF, Size 1.33 mb

PDF, Size 2.31 mb