Ahead of a November meeting to discuss the future of the international pernambuco trade, Lynn Hannings, vice president of the International Alliance of Violin and Bow Makers for Endangered Species, explains how the organisation is acting in support of musicians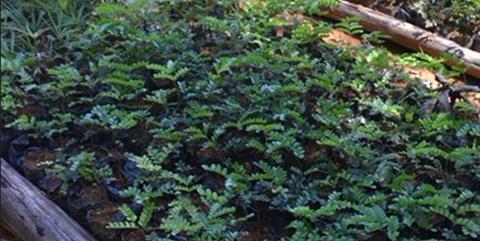 For more news stories, click here
Pernambuco, or brazilwood, has been used historically to make the very finest bows for the very finest musicians. It only comes from one place on the planet, the Atlantic rainforest of Brazil. The rainforest spans Brazil's coast and has been shrinking for decades due to large-scale development pressures. Today, the forest down to just an estimated 7% of its original size, and pernambuco is an endangered species.
The international trade of endangered species is regulated by the Convention on International Trade of Endangered Species of Flora and Fauna (CITES), which has 184 member countries (or 'parties') and a number of Observers, including the International Association of Violin and Bow Makers. In June of this year, Brazil submitted a proposal to CITES that would impose the highest level of protection for pernambuco. Brazil's proposal is based on an investigation that uncovered illegal cutting and trafficking of pernambuco wood and finished bows from Brazil. Until now, CITES has restricted the international trade of raw wood and bow blanks, but not finished bows. Brazil's proposal, if adopted, would make the international commercial trade of bows – buying, selling and repairs – virtually impossible, and it would establish challenging CITES permit requirements for all international non-commercial travel by musicians, professional and amateur alike. More restrictive national and regional (e.g. EU) regulations could be expected to follow.
A CITES meeting in November 2022 will determine the future of pernambuco. This frightening scenario has sent shockwaves through the entire music industry. Here's what is being done to help:
Violin and bow makers will attend the CITES meeting
Since 2013, the International Association of Violin and Bow Makers (EILA) has been participating in international, EU and national endangered species meetings, representing the trade before policy makers. This work, conducted in close cooperation with a broad range of other music industry stakeholders, has led to the creation of exceptions for musical instruments in rules involving elephant ivory and rosewood. Representatives of the International Pernambuco Conservation Initiative (IPCI) and the International Alliance of Violin and Bow Makers for Endangered Species will also attend the meeting. Brazil's response to illegal trafficking is important – conservation of pernambuco is essential. Brazil's proposal, however, severely underestimates the dramatic impacts for music and culture that would result. Bow maker representatives are seeking to work with CITES delegations to identify a policy solution that will protect pernambuco and stringed-instrument music.
Saving pernambuco
Bow makers created IPCI in 2001. Since that time, IPCI has partnered with scientists, environmental organisations, small-scale cacao farmers, and local Brazilian communities to conserve and regrow pernambuco. This work has led the planting of approximately 300,000 seedlings in conservation, civic and commercial areas of the Atlantic Rainforest. In addition, IPCI's support for science has led to partnerships with leading Brazilian institutions and has inspired dozens of scientific projects and 70 research papers, several of which have been of fundamental importance to understanding of the species. IPCI's educational efforts funded two local youth orchestras and environmental outreach in local communities. Much of IPCI's work has been done in partnership or coordination with government authorities to ensure legal compliance and integration with Brazilian policy at all times.
In 2021, violin and bow makers formed the International Alliance of Violin and Bow Makers for Endangered Species to build on and increase the conservation and advocacy work of IPCI and EILA. The Alliance is working in a number of areas:
Education: The Alliance is seeking to educate and inform the trade and the public about issues of importance. In the last months, the Alliance has informed violin and bow makers and the wider musical community about recent investigations in Brazil and around the world. The Alliance continues to expand its role to educate and promote responsible conservation actions around the world.
Policy: The Alliance, in coordination with EILA, IPCI and other partners, is engaging with CITES and other regulatory authorities to pursue policies that will protect natural resources, endangered species and music.
Legal compliance: The Alliance is working to promote greater understanding and compliance with applicable laws. The Alliance categorically opposes the illegal cutting, transporting, or selling of pernambuco or bows. Illegal activities are devastating to pernambuco, jeopardize IPCI's vital projects, and threaten the entire future of classical music traditions.
Conservation: The Alliance works with and helps to fund groups like IPCI that are working in the field to support scientific understanding and conserve the trees used in instrument and bow making.
For more news stories, click here
Photos: courtesy Trees of Music