The petition is a reaction to the proposal by the Brazilian government to classify pernambuco wood under Appendix I of CITES regulations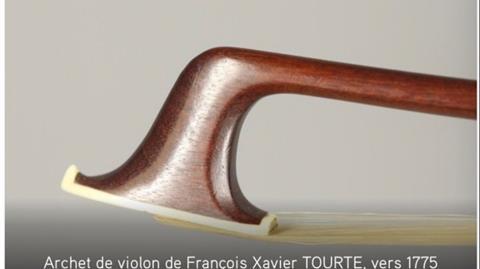 Read more news articles here
A petition has been set up against the reclassification of pernambuco wood to Appendix I of the Convention on International Trade of Endangered Species of Flora and Fauna (CITES).
Currently, pernambuco is under CITES Appendix II. In June 2022 Brazil submitted a proposal to CITES that would impose the highest level of protection for pernambuco. A move to Appendix I would see CITES permits required for all trade and movement.
The petition, set up by French violinist Emilie Berlaud, aims to act on behalf of the musicians in European orchestras, international soloists, chamber musicians and teachers, in advance of the proposal's presentation at the Conference of Parties 19 (CoP) in Panama in November 2022.
'Such a classification would entail insurmountable constraints for us - even in some cases the impossibility of travelling - thus jeopardising the organisation of tours and international masterclasses, fundamental to the culture of music worldwide,' reads the petition description. 'It would constitute a direct attack on our main working tool, the bow, an object of great international cultural significance for more than 300 years.'
The petition is calling for regulated use of pernambuco wood with sustainability measures put in place to ensure conservation of the species. Already, bow makers and string players have set up the International Pernambuco Initiative (IPCI) which has replanted more than 340,000 pernambuco trees since 2000, providing socio-economic programmes in Brazil and opportunities for botanical studies of the wood.
'In the long term, any ban on its reasonable use would be tantamount to signing a death warrant for the international craft of bow making and to annihilating the aesthetic sound of stringed instruments as we have known it… Moreover, it would actually threaten this species of wood even more, since bow makers are among those who invest the most in the preservation of pernambuco and such a ban would amount to putting an end to the programmes for the renewal of the species that they have been developing for more than 20 years.'
The petition claims that countless musicians, art and music lovers would be directly and indirectly punished by the proposal, and that the decision would not help the endangered status of pernambuco in any way. 'We therefore ask that discussions be initiated between the Brazilian authorities, CITES and professionals so that solutions can be found to best preserve this precious endemic species, for example by including it in the CITES Tree Species Program (CTSP).
As of Thursday 20 October, the petition has received over 3,500 signatures, aiming to reach 5,000. Find and view the petition here.