The venerated cello teacher died at his home in Connecticut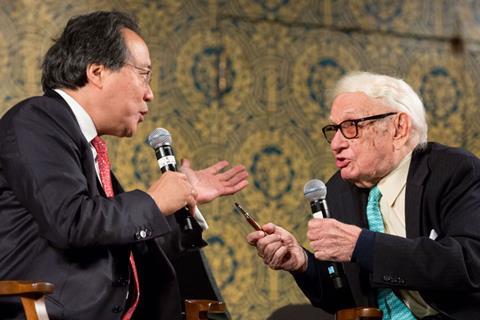 Aldo Parisot, the legendary cello teacher, died on Saturday at his home in Guilford, Connecticut. He was 100.
The announcement was made by Dean Robert Blocker of the Yale University School of Music, where Parisot served a long term teaching position from 1958 until his retirement in June last year.
Parisot was born on Sept. 30, 1918, in Natal, Brazil. His mother was a church organist. His father, an engineer, died when Aldo was 4. His stepfather, Thomazzo Babini, was his first and only significant cello teacher.
'Everything I know I owe to him,' Parisot told The Strad for its September issue. 'He introduced me to my first audience while I was still wearing short trousers and remained my mentor until his death in 1949.'
At 18 Parisot became the principal cellist of the orchestra in Rio de Janeiro, before embarking on a solo career. He performed with the major orchestras of Berlin, London, Paris and Munich, and with conductors including Leopold Stokowski, Pierre Monteux and Leonard Bernstein.
But by his 30s he had started teaching. He held positions at the Peabody Conservatory at Johns Hopkins University, Mannes College of Music and elsewhere before joining the faculty at Yale.
His students included the London Symphony Principal Cellist Tim Hugh, the New York Philharmonic Principal Cellist Carter Brey, Ralph Kirshbaum, Jesús Castro-Balbi, Shauna Rolston, Bion Tsang, Han-na Chang, Robert deMaine, Johann Sebastian Paetsch and Jian Wang.
He is survived by his wife of 52 years, Elizabeth (Sawyer) Parisot, a pianist and professor at the Yale School of Music; his three sons from a previous marriage to Ellen (Lewis) Parisot, Dean, Robert and Ricardo; a half brother, Italo Babini, a cellist; and six grandchildren.