As Yale School of Music announced the official retirement of the cello guru in 2018, we looked back at some of the inspiring quotes from an interview for The Strad conducted by one of his most illustrious students, Ralph Kirshbaum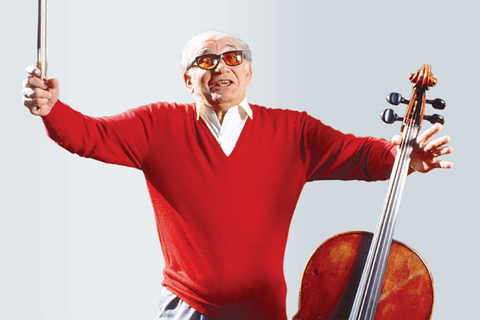 On 19 July 2018, Yale School of Music announced the retirement of the Brazilian born American cellist and pedagogue Aldo Parisot after 60 years on the faculty. Among Parisot's students was Ralph Kirshbaum, who conducted an extensive interview with him for The Strad in the September 2011 issue. The following are extracts from that interview
On finding your own voice
Music making is so abstract. There is no so such thing as an answer to how to phrase something. I learnt to be a better teacher when I stopped playing in front of my students. There are many people who imitate their teacher. I hate the idea that there's someone in the world who sounds like a little Aldo Parisot. You've got to be yourself. We've all got to find our own way.
On learning from students
I believe that if I give you an idea, you should at least try it and master it. Eventually you can say, 'I can do it the way you want, but I have a different idea.' As a teacher my job is to say, 'OK you have a different idea. Let me hear it. Do it. You have a choice.'
I give you my idea, but it doesn't mean you have to imitate me – it's a point of departure. That's the way I teach. I learn from my own students. Every day they surprise me. They come and do something and I think, 'Why didn't I do that before? I never thought about that.'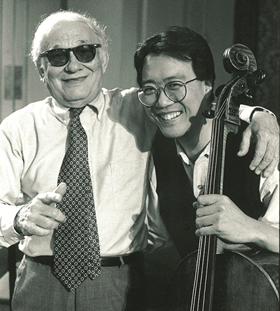 On selling yourself as an artist
If I have a student who wants to become a soloist, I encourage them to tell the public, 'Here is my message', and to be a bit of a showman.
When Rostropovich first came to the US in 1957, he didn't make a success at Carnegie Hall. I was there: it was incredible playing, but sedate. When he got back from the tour his manager Sol Hurok said, 'I know nothing about cello playing, but I heard your tour wasn't a success. I can't re-engage you unless you do something to make yourself a success. America is a country of show business. Unless you do something, I can't sell you.'
When Rostropovich came back to America, I was there to listen to him and I couldn't believe it. He entered the hall very quickly, sat down and was playing straight away. It was if he had hit me on the head with a hammer, it was such a shock. He was an entirely different man to the one I remembered. He was smart, because he kept doing that and it was incredible show business. Hurok was right.
On building confidence
I try to make students believe in themselves, and that includes without the cello. Sometimes it takes a few months for the person really to show who they are. There's some psychology to this. If I know who they are as a person I can help more. Some people are shy. I'm not – I'm full of life. I'm not 90 years old – I'm only 60 and I will be until I die.
And I want them to be that way – to be fresh the whole time. I tell them of my experience. When I was 18, I was so shy. One day, I decided that I wasn't going to be shy any more. I went and talked to people and started being not shy. It's as simple as that. It's up to you.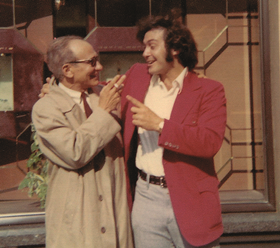 On giving your all as a musician
I want students to understand that music college is a Walt Disney dream land. Real life starts when they get out of here. Everything is black. Every door is shut. It's tough as hell. You've got to be responsible and it starts right here.
I set an example. I've been teaching at Yale School of Music for 50 years and I was never one minute late for a lesson. I leave home one hour ahead of time and I'm there twenty minutes before the lesson.
Another example: if you're playing in orchestra, regardless of whether you like the conductor your job is to do it well. You have to do the maximum, to squeeze yourself, no matter what you do in life. Please yourself, be happy, but don't regret anything.
If you do your best when you're young and try the hardest to fulfil your dreams but you don't succeed, then at least when you reach 80, you can say, I didn't succeed as I wanted, but I know I tried.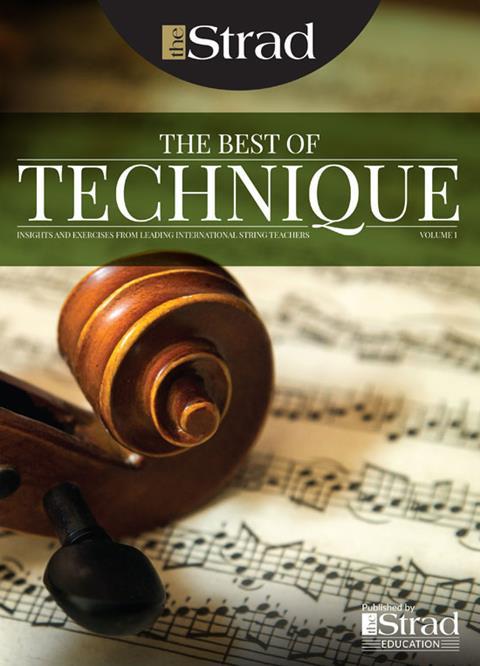 In The Best of Technique you'll discover the top playing tips of the world's leading string players and teachers. It's packed full of exercises for students, plus examples from the standard repertoire to show you how to integrate the technique into your playing.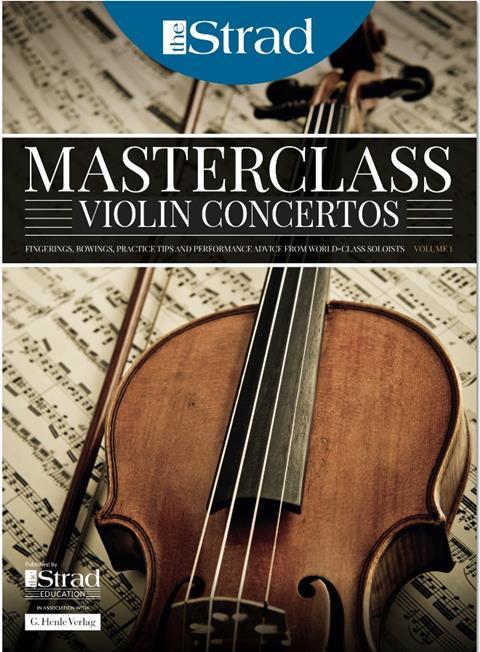 The Strad's Masterclass series brings together the finest string players with some of the greatest string works ever written. Always one of our most popular sections, Masterclass has been an invaluable aid to aspiring soloists, chamber musicians and string teachers since the 1990s.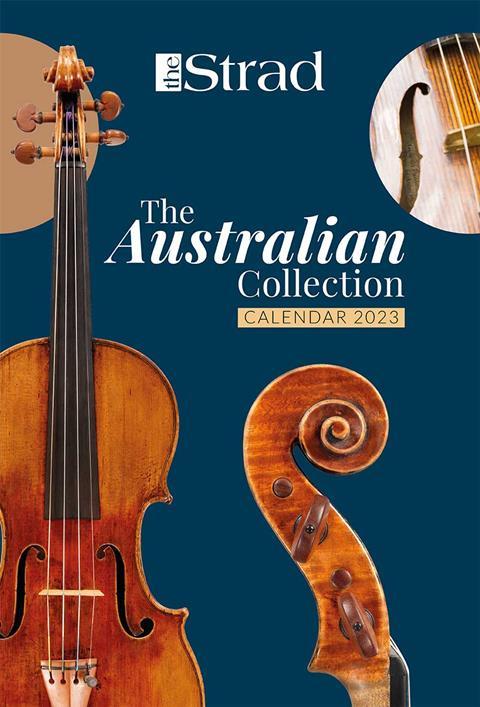 This year's calendar celebrates the top instruments played by members of the Australian Chamber Orchestra, Melbourne Symphony, Australian String Quartet and some of the country's greatest soloists.