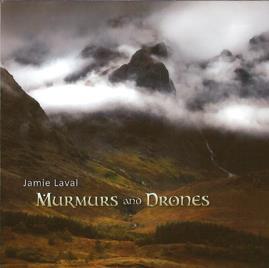 The Strad Issue: January 2012
Description: A potentially involving Celtic travelogue that is let down by its presentation
Musicians: Jamie Laval (violin) Ashley Broder (violin/mandolin) Robin Bullock, Zac Leger, Owen Morrison (guitar) Stuart Kenney (double bass) Kevin Krantz (cello) Rod Weeks (Scottish smallpipes) Ben Mawhorter (tablas)
Composer: Trad.
American fiddler Jamie Laval presents a musical tour of the Scottish Highlands on this assured and fine-sounding album. In among the reels, hornpipes, strathspeys and piping tunes, there are a few originals, including the quirky Two Pantomimes, plus an excursion to Quebec and a languid air.
Laval's playing is hard to fault. He has immaculate rhythm, a big, pure tone, super-crisp yet flexible ornamentation, and a keen sense of when to rein in and when to cut loose. What niggles is the album's somewhat heavy-handed presentation. The booklet's moody landscapes and florid notes on Celtic music 'seeping from a soggy peat bog' and 'trembling among paper leaves' set up an impressionistic concept that comes across as too artful, with some odd touches.
The bridging together of multiple tracks doesn't always work, and makes the first four a bit of a marathon. There are two pointless reprises, and the brief closing Seannsair is an anticlimax after a barnstorming tune by Gordon Duncan, and has a sting in its tail – a final, syrupy slide into the major key that had me shouting 'Why?' at my speakers. No arguments with the sound, though, which is full, rich and crystalline in its clarity.



Peter Somerford