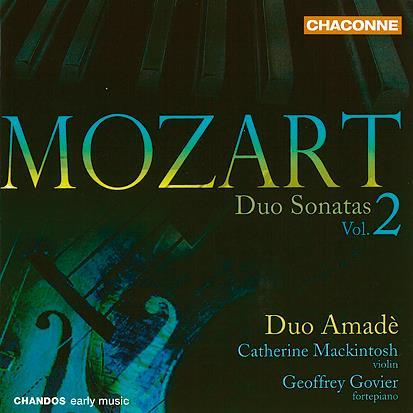 The Strad Issue: January 2010
Musicians: Duo Amadé: Catherine Mackintosh (violin) Geoffrey Govier (fortepiano)
Composer: Mozart
Violinist Catherine Mackintosh has a balance problem. Not that I expect her to fall over any moment, but in her Bach sonatas she was too forward, edging out harpsichordist Maggie Cole, and here her recording team has gone to the opposite extreme, rendering her all but inaudible at times.
My abiding impression of this disc is of Geoffrey Govier's copy of a Walter fortepiano clattering and chattering, while every now and again Mackintosh's 1703 Grancino raises a plaintive voice. I realise this sense of priorities mirrors Mozart's own view to an extent, but Govier has a particularly pungent way of attacking the keyboard.
Rarely do I hear Mackintosh really 'coming out to play', and I never get any sense of the attractive personality that we all know she possesses. Even when she gets hold of a phrase and goes with it a bit, I find the colour of her instrument very limited and austere.
Going back to the 74-year-old recording of K296 by Szymon Goldberg and Lili Kraus, I can hear every note played by each instrument, which must be right. Further, I am transported into a joyous world that even relatively early Mozart can evoke in the right hands.


TULLY POTTER