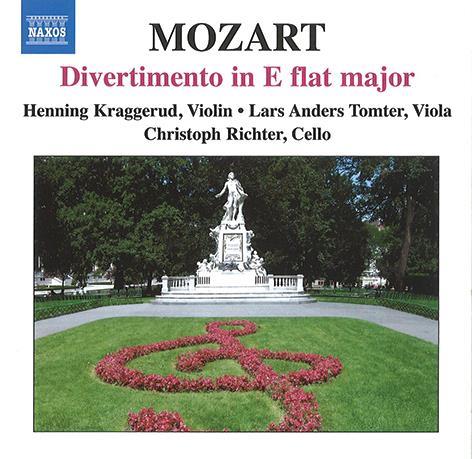 The Strad Issue: January 2011
Description: Mixed results from three star players in Mozart's music for string trio
Musicians: Henning Kraggerud (violin) Lars Anders Tomter (viola) Christoph Richter (cello)
Composer: Mozart
Mozart's only large-scale work for string trio is here given a bold, characterful and polished reading of striking freshness and vitality. Despite some scrambled ornamentation in the first movement's exposition, these players offer perceptive insights, particularly in the brief development and in their preparation for the reprise. There is no want of subtlety in their warmly elegant Adagio, and their two minuets are winningly playful, featuring some expressive rubato and delicate bowing in both trios. Their Andante variation movement begins with childlike ingenuousness but ultimately gives full value to Mozart's harmonies and textures, and their final rondo is musically shaped, crisply articulated and pregnant with wit and period charm. To my ears, Lars Anders Tomter's overall approach to the viola part seems slightly out of sync with his colleagues, veering towards an extrovert concertante rather than chamber style. Some questionable intonation and 'soupiness' of expression also occasionally raise the eyebrows.
These players also perform a short fragment of an opening allegro for string trio by Mozart; nevertheless, the disc's playing time seems unnecessarily lightweight at just over 51 minutes. The recorded sound, however, is full and warmly blended; detail is clearly defined, even if sniffing noises are often audible as a result.
ROBIN STOWELL