Police believe the man sprinkled the ashes of a friend and mentor during the performance of Guillaume Tell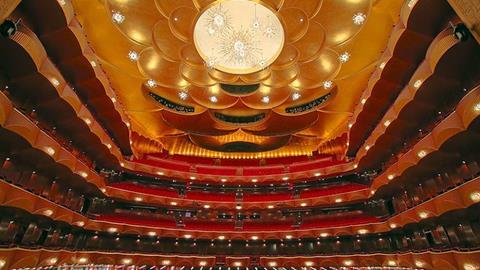 New York's Metropolitan Opera was forced to stop an afternoon performance at the weekend when a man sprinkled what police believe to be cremated human ashes into the orchestral pit.
The incident happened during the second interval of the performance of Guillaume Tell on Saturday, sparking a terror alert and evacuation of the building. The man was seen reaching into a black bag and sprinkling the contents into two separate areas of the orchestra pit.
'An individual from out of town indicated that he was here to sprinkle ashes of a friend, his mentor in opera, during the performance,' John Miller, deputy commissioner for intelligence and counterterrorism told a press conference. Miller added that police have identified the individual and that although the disposal of ashes may violate city codes, 'I don't believe at this point that we see any criminal intent here.'
The Met also cancelled the Saturday evening performance of L'Italiana in Algeri, while police investigated the incident.
'We appreciate opera lovers coming to the Met,' said Met general manager Peter Gelb. 'We hope that they will not bring their ashes with them.'