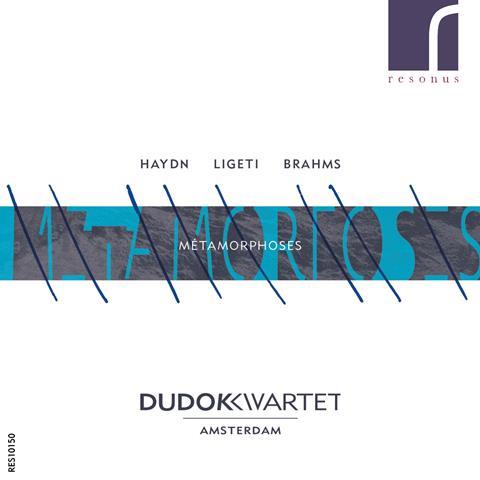 The Strad Issue: November 2015
Description: Austro–Hungarian connections for a Dutch quartet's debut disc
Musicians: Dudok Quartet
Composer: Haydn, Ligeti, Brahms (arr. Judith van Driel and David Faber)
According to the booklet notes, the Métamorphoses of the disc's title refer not just to Ligeti's quartet but to the musical cross-culture of Austria and Hungary. Haydn fits nicely, especially his op.54 quartets, composed to be played by the Hungarian violinist Johann Tost in the leader's chair. Quite how intermezzos by the German composer Brahms fit the conceit is not made clear. Still, all three composers benefit from the rich, warm default sound of the Dudok Quartet, aided by the bloom and depth of the recording.
The first movement of Haydn's quartet is bright, energetic and full-toned, pressing forwards with an abundance of joie de vivre. The Hungarian connection is most evident in the Andante, with Judith van Driel playing the quasi-improvised first violin part with the rhythmic freedom and keening expression of a gypsy fiddler. That yearning pervades the minor key trio of the Menuet; the Adagio finale is gentle and dignified.
Ligeti's quartet flows surely through its 21-minute span, the playing vivid and passionate, matching expressive freedom with tight control as Ligeti switches constantly between extremes of calm and violence, as well as odd moments of humour. Brahms's intermezzos, arranged by members of the quartet, have an engaging air of melancholy, played with nice touches of schmaltz, before the jolly Ballade, with its lilting central dance, rounds off this satisfying disc.
TIM HOMFRAY