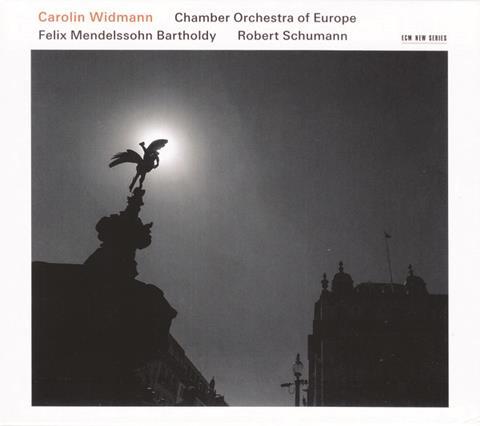 The Strad Issue: February 2017
Description: A soloist well attuned to the challenges of Schumann's Violin Concerto
Musicians: Chamber Orchestra of Europe/Carolin Widmann (violin)
Composer: Mendelssohn, Schumann
Catalogue number: ECM NEW SERIES 481 2635
With a solo line of rapt simplicity, Carolin Widmann gets right to the heart of the slow movement in Schumann's Violin Concerto. Vibrato and portamento are demurely applied and she brings an unforced degree of animation to the central, Baroque fantasia-like episode before making a nicely judged surge of tension into the finale. Here she finds a beguiling middle way between a flashy finale-allegro and the emphatic, even lumbering polonaise implied by Schumann's controversial metronome mark.
The Chamber Orchestra of Europe (COE) also played on the first major modern recording of the concerto, with Gidon Kremer and Nikolaus Harnoncourt. Attentively tailored to the slender contour of Widmann's contribution, on this recording the ensemble is discreet almost to a fault, though I like the gentle burst of glory from the chorale in solo winds that brings the concerto to an abrupt close.
Earlier parts of the disc are less successful. The zing of the COE's upper strings in the first movement of the Schumann is too lemony for my taste. Though lent every assistance both from the COE and ECM's microphones, Widmann struggles to project the Mendelssohn and pushes the tonal envelope to extremes of white and black, often within phrases, before drawing from her Guadagnini an uncomfortably raw and throaty tone in the cadenza. Her effort to pull the piece out of its received comfort zone is laudable but the result is fascinating and frustrating in equal measure.
Peter Quantrill