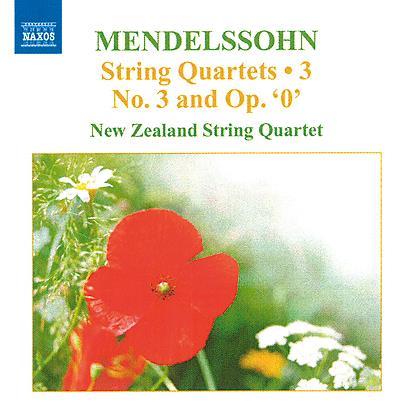 The Strad Issue: January 2010
Musicians: New Zealand Quartet
Composer: Mendelssohn
In their third and final volume of Mendelssohn's music for string quartet, the New Zealand musicians continue their deeply considered and very serious approach, underlining the drama in the opening movement of the D major Quartet by restating recurring thematic material with little change of colour or rhythmic inflection. They contrast the long sweeping phrases with a much punctuated Menuetto, and the lazy gait of the following third movement forms an ideal transition to a fresh and lively view of the finale. Throughout the players' care with internal balance brings admirable transparency, though it does reveal some passing moments of uneasy intonation in the second movement.
Often dismissed as a student exercise that owes much to Haydn and Mozart, the E flat major Quartet, composed in his 14th year, is a wholly delightful score, here played with an innocent charm. Tempos are unhurried, the slow second movement is beautifully played, and the work's final fugue is turned into a cheeky dance.
The Theme and Variations came from late in Mendelssohn's life, and, together with the scherzo, was obviously intended for a further quartet. In their cheerful disposition they both look back to earlier years in his life, and are here played with a gentle grace. The disc boasts a very natural sound quality.


DAVID DENTON