German violinist Viktoria Elisabeth Kaunzner reports on her experiences teaching in South Korea for the past three years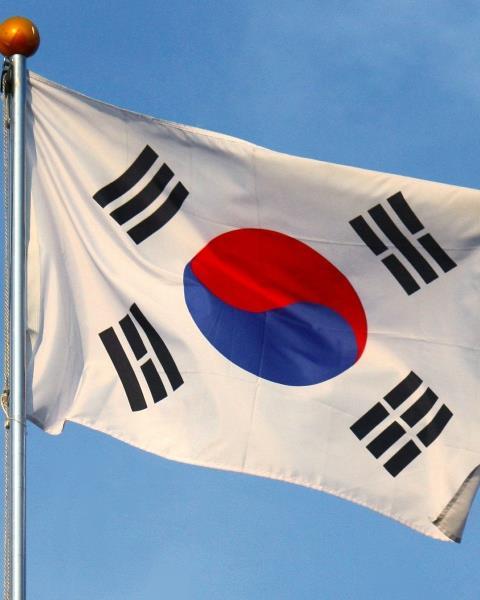 I have been teaching violin at the German School of Music Weimar (picture 2) at Kangnam University in South Korea since 2011. The students in my class range from ages 19 to 23 and encompass all standards - from star players to those who only reluctantly study an instrument. The work therefore includes everything from imparting technical basics to demanding musical concepts, and has offered me a unique opportunity to gain an insight into Korean musical culture and the country's thirst for Western classical influences.
The ancient Koreans were nomads from such places as Mongolia and India. Various cultural influences therefore combine in a nation boarded by dominant neighbours – China, Japan, Russia and North Korea. I understand well the psyche of a country split in two – with rigorous communism in the North and straight capitalism in the South – coming, as I do, from formerly divided Germany. During the 20th century Korea also suffered under Japanese colonisation and thus has at its heart not only a deep melancholy, but also a desire to prove itself as a success on the international stage.
You will often find top Korean prize winners in top music competitions, an indication partly of a pleasure in hard work and results, but also of the pressures to be successful – and above all to achieve a commonly held idea of 'perfection'. In April of this year, the World Federation of International Music Competitions held a special winners´ concert series by Korean WFIMC prize holders in a fantastic new concert hall in Tongyeong. I listened to one of these concerts and heard the finest discipline in the playing, but perhaps a slight lack of risk.
Christianity is increasingly popular in Korea, combined with Buddhist and Shaman influences, but the country still identifies most deeply with Confucianism with its associated principles of benevolence, righteousness, etiquette and intelligence, or, from a social perspective, respect for one's elders, respect for the law and gratitude – often expressed through material gifts.
Respect for one's elders necessarily influences musical education. Of course, a student must listen to his or her teacher and try to do what is asked, but when taken to extremes such respect for authority promotes 'doing' and 'reacting' rather than individual feeling. How can a strong musical character develop without individual opinion? I often find my Korean students are skeptical of making 'natural' musical choices if these are not expressly marked in the music.
The cult of perfectionism extends to dress and presentation, too. I had a student who came to her first class in a brilliant, tight, red, glittering dress and high heels. A petite person with a huge Italian violin, she presented me with a gift of chocolate. The girl obviously wanted to impress through her style, but her violin playing suffered so much from her constricting outfit that I had the impression she was not playing the Gypsy Airs by Sarasate but 'The Beautiful Corset'. I asked her politely whether she would practise at home in these artificial, but well-intentioned clothes, and whether she would feel comfortable in them on stage. She just smiled at me as if I had given her a key. One week later she came naturally dressed – in flip flops – and I was presented with an orange.
To look perfect is the Alpha and Omega in Korea. Even journalists say, 'I watched your concert'! In the subway in Seoul Gangnam 'before and after' posters featuring both youngsters and older people, first in their natural state and then in the style of a Hollywood film star, are common. I was truly shocked when a Korean friend told me that especially before important competitions or entrance exams parents will spend a lot of money on a perfect dress (picture 3) – as well as visiting a plastic surgeon to yield better results.
The flipside of an obsession with perfection is the aforementioned sense of melancholy. In Korea the birds 'cry' rather than 'sing' – and art's origin is always derived from suffering. I have listened to Korean music such as 'pansori' – traditional songs, mostly a singer and a drummer, a one person´s opera – and been so touched that I nearly cried. Singing is deeply ingrained in Korean culture – one finds everywhere 'noraebang', Karaoke-style 'singing rooms' – and Korean singers inject their performances with an acute sense of detail, colour and phrasing. A famous conductor once told me that if he were to create the best choir in the world he would take men's voices from Korea and the women's voices from Bulgaria. I often ask my string students to sing a phrase first and this never fails to result in wonderful playing.
These deep emotions extend to a colourful understanding of Western classical music, which Koreans often see through metaphor and fantasy. Once I asked a student what Paul Hindemith might have envisioned during a forte passage in his Violin Sonata in C (1939). The answer was, 'an elephant fights against a dragon'. I wished Hindemith could have been there to hear his musical language described 'Korean style' – filled with Oriental mythology, where dragons symbolically represent power.
The sensitivities and tensions in Korean culture have, in fact, much to offer Western classical music. From the simple 'Haegeum', a traditional Korean violin made of bamboo roots, which somehow possesses the acoustical beauty to express the entire emotional universe, to the finely arched architecture – each artform expresses the small and practical, yet also encompass a larger vision.
Above all this is a country, which has embraced our music. A performance by the Seoul Philharmonic conducted by Eliahu Inbal of Shostakovich´s Symphony no.11 prompted the same kind of enthusiasm from the audience that one sees after a goal is scored at the FIFA World Championship. Such was a sight for sore eyes.

Subscribe to The Strad or download our digital edition as part of a 30-day free trial. To purchase back issues click here.