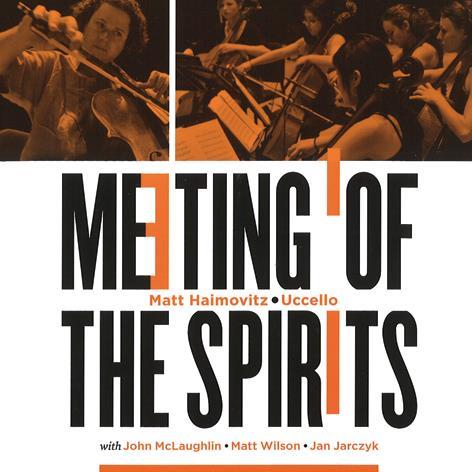 The Strad Issue: January 2011
Musicians: Matt Haimovitz (cello) John McLaughlin (guitar) Jan Jarczyck (keyboards) Matt Wilson (drums) Uccello
Composer: Various
The shadow of Villa-Lobos, hard to escape when multiple cellos meet exotic rhythms, pops up several times during these 51 minutes of eclectic string-band jazz from cello octet Uccello. The disc showcases the arranging talents of David Sanford and several tracks are tributes. Electric guitarist John McLaughlin appears on his own Open Country Joy and my only complaint is that the first solo cello is a bit wobbly. Matt Haimovitz, the main soloist, plays superbly throughout.
Miles Davis's Half Nelson swings delectably and I am inclined to prefer it to the original. WRU by Ornette Coleman has Matt Wilson drumming, even on a cello (not a Strad, I hope), and is quite exhilarating. John Lewis's Blues in A minor, which tries (thankfully unsuccessfully) to avoid St James Infirmary, is superbly despatched – virtually all in pizzicato – by Haimovitz and Dominic Painchaud.
The title number, an exciting McLaughlin composition, is driven along by drums and keyboard but has excellent solo cello work. Billy Strayhorn's rather mournful Blood Count pays homage to Johnny Hodges. Throw in Sanford's own Triptych for cello octet, a Django Reinhardt and Stephane Grappelli tribute, and a sonically imaginative re-creation of Charles Mingus's Haitian Flight Song, and you have an enjoyable album.



TULLY POTTER