Busan was an assistant to Matteo Gofriller, the first maker of what is unambiguously a double bass. Here, Thomas Martin, George Martin and Martin Lawrence compare the styles of the two makers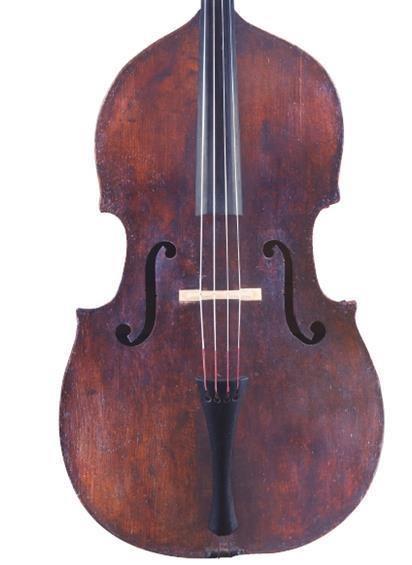 The following extract is from The Strad's December 2021 issue feature 'The Venetian Double Bass: Venetian Splendour'. To read it in full, click here to subscribe and login. The December 2021 digital magazine and print edition are on sale now
Matteo Gofriller's business was very successful, producing very many instruments all of the highest quality for the buoyant market in Venice. He employed Zuanne Ongaro around 1725, who married his daughter, Maddalena in 1737. Ongaro left the Gofriller workshop around 1740, probably to work for Giorgio Sellas's brother Matteo, before setting up his own business in 1748. He was assisted by his son Ignazio (born in 1737) and Domenico Busan. Although the Ongaros' work is barely known in the violin world, they produced a number of fine double basses, and it is likely that many of their violins and cellos have been re-attributed to other better-known makers over the years.
Read: Double Bassist magazine: Matteo Goffriller c.1708 bass
Domenico Busan, born in 1720 in Treviso, was active in Venice from 1743, working in the Ongaro workshop, and later on his own account. His double bass model is similar to that of Gofriller, although his instruments were made with both flat backs and round backs, with shorter, more upright f-holes. The side view of the head is also derived from Gofriller, although his approach to other aspects of the head was more flamboyant. Busan's pegbox design has a considerable taper both from bottom to top and front to back. In most instruments these have been later modified with additional cheeks, to mount machine heads. For the fluting around the front of the volute, Busan carved a broad flat centre spine bounded by two narrow channels set close to the edge. The centre spine fades out at the top of the back of the pegbox forming a flat area with raised edge, which continues into the pegbox tongue. A number of Busan's double basses have a thick strip of wood added to the lower edge of the back, formed into a decorative wave pattern. This strip overhangs the ribs and appears to have been added to provide a bearing point to tip the instrument backwards (as a modern spike would), making it easier to play while sitting.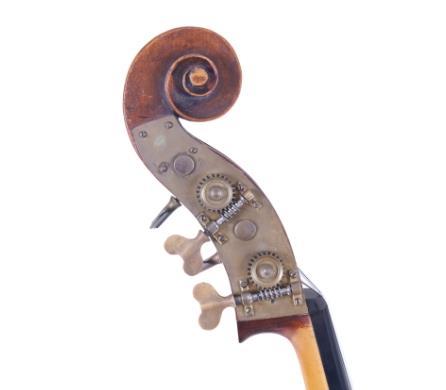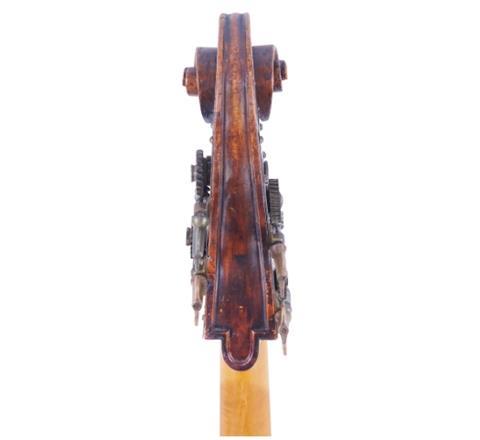 Read: The Venetian double bass: Venetian splendour
Read: 'The first maker of what is unambiguously a double bass'
Listen: The Strad Podcast Episode #21: Leon Bosch on Bottesini
This article was published in the December 2021 'Double Basses of Venice' issue

The north Italian city-state produced some of the country's finest instruments . Explore all the articles in this issue

More from this issue…