The former concertmaster of the Royal Concertgebouw and Chicago Symphony Orchestra, among other ensembles, shares his thoughts on violin and bow forgeries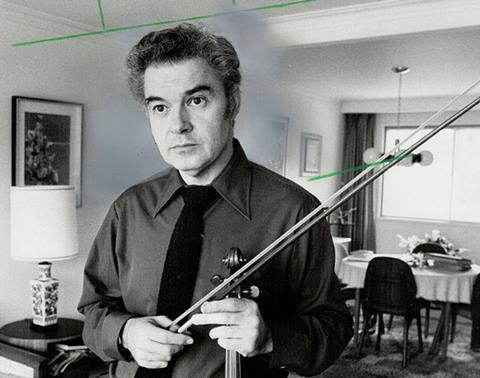 It has been said that of the 1,100 or so instruments which Antonio Stradivari made, over 200,000 are still in existence. Throughout the ages, vendors taking advantage of trusting buyers has been a part of the trade in all objects of high value – folding money, stamps, paintings, even the studs of racehorses – you name it.
The 1998 movie, The Red Violin deals with a violin forgery. In the movie, the red violin that sold for $2.4 million at auction was a copy of the original red violin taken by the expert appraiser for his daughter to use. The film was popular partly because it was believable. With high-value items, fraud is common.
It is important to recognize the difference between copies and forgeries. Both Jean- Baptiste Vuillaume (1798 – 1875) and John Frederick Lott II (1804 – 1870) were outstanding luthiers in their own right. They frequently made copies of well-known instruments. They were not fakes.
Hilary Hahn for example, uses a copy of Paganini's 'Cannon' made by Jean- Baptiste Vuillaume in 1864. She says that she never lets it out of sight. Paganini himself could not tell the difference between his 'Cannon' and its copy made by Vuillaume – until he played both for a while!
Read: Steven Staryk on violins and bows as investments
Read: The Art of Leadership: Steven Staryk
Read: Steven Staryk on being a virtuoso violin collector
Crooks, some very sophisticated and knowledgeable, have had a field day among the trusting and naïve public. There is a relatively limited number of examples of the greatest luthiers' works so nearly all instruments today are more or less copies.
The sophisticated crooks have the skill to make violins. Using that skill, they artificially age violins enhancing them with spurious stamps and inner inscriptions and labels. They can also take parts of high-quality violins and combine them with parts of low-quality violins and thereby get two or even three violins. Then they use their marketing persuasion skills to sell these fakes at inflated prices.
The best protection against fakes that string instrument buyers have is a certificate of authentication from a reputable dealer.
Interview by Milan Somborac
This is the third in a series of articles sharing Steven Staryk's thoughts on violin collecting