The former concertmaster of the Royal Concertgebouw and Chicago Symphony Orchestra, among other ensembles, shares examples of virtuoso violinists who were also virtuoso violin collectors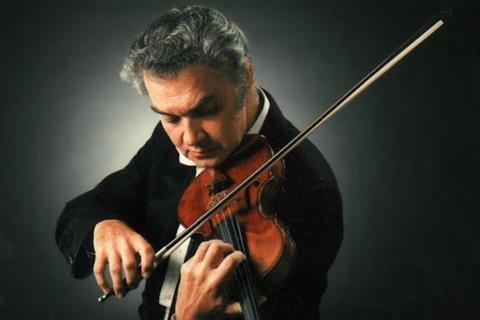 History records many violin virtuosi but few virtuosi collectors. The founder of the modern sonata and concerto forms and the development of the violin's prominence, Arcangelo Corelli, was a rare exception. By the end of his life, he had amassed a considerable fortune and a collection of important works of art and fine violins. While we have no reliable information about which violins he owned, he was a contemporary of Antonio Stradivari's and lived only a few hours away from Cremona. I might well have played some violins which were his at one time.
Rather than being collectors, most virtuosi throughout history used a small number of instruments only. Paganini's renowned 'Il Cannone' for instance, a 1743 'del Gesú', was his only known violin.
As another example, David Oistrakh played the 1702 'Conte di Fontana' Stradivari for ten years before exchanging it for the 1705 'Marsick' Stradivari in June 1966, which he played until his death. Both were owned by the Soviet Union, which supported artists, ballet dancers, athletes, scientists, chess players – anyone who could make the Soviet system look good.
Eugène Ysaÿe is yet another example. He used two Cremona violins—a Stradivari and a Guarneri. The Strad named the 'Hercules' was made in 1734. Ysaÿe used it for practice and liked the Guarneri for performance. He found that it was less 'fatiguing'.
Read Remembering fine violin collector Robert Lewin
Watch The oddities of a luthier's workshop
Read 'Thematic instruments' by Brazilian luthier Saulo Dantas-Barreto
Top-level string instruments are so expensive today that few musicians can afford them. It is common for wealthy investors or institutions who own these instruments as investments to lend them to worthy performers.
For instance, Janine Jansen played one of the violins that I was the custodian of for a while. The 1727 Stradivari 'Barrere' was on loan to her by the Stradivari Society of Chicago.
Going through forty Strads and twenty-six by 'del Gesú' is highly unlikely for anyone today but going over sixty instruments is doable if the expectation is not too high.
Interview by Milan Somborac
This is the first in a series of articles sharing Steven Staryk's thoughts on violin collecting