Experimental luthier Tyler Thackray's interest in deconstructing stringed instruments has earned him a huge following on Instagram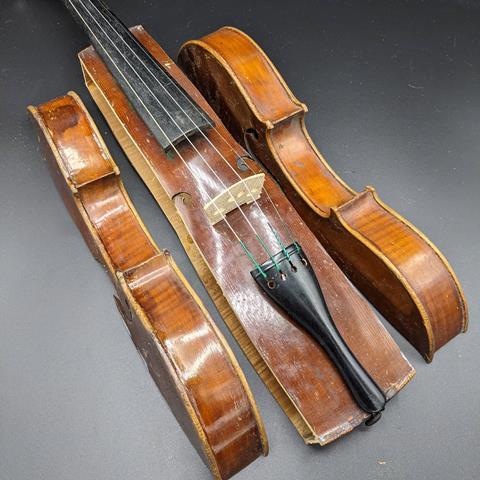 According to his Instagram bio, Tyler Thackray describes himself as 'Experimental luthier by night. Engineer by day'
The creator of @violintorture has garnered an audience of nearly 13,000 followers curious to witness his latest projects and experiments he takes out on stringed instruments in his San Francisco basement.
Popular experiments include 'Can you still play a violin after cutting it up?' (spoiler alert: yes, you can):
A violin in a beehive:
As well as plugging the lower bout of a violin with a kazoo, harmonic and pitch pipe.
However, despite the destruction of many instruments and potential sacrilege in the eyes of some, several enterprising products have resulted from his tinkering, such as this bluetooth speaker plug-in:
Thackray states that he is not a professional luthier by any means, but rather it's a hobby to explore the darker and stranger side of stringed instruments.
Read: Luthiers' favourite gadgets from ancient plant matter to the latest tech
Read: Trade Secrets: Small tools, big help
Watch: High school luthier creates cello for Arts Without Boundaries