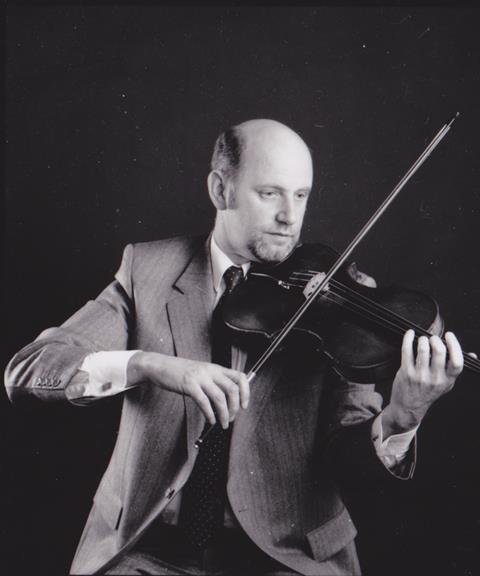 Violist Roger Bigley, one of the founders of the UK-based Lindsay Quartet, has died at the age of 69.
Bigley (pictured) formed the quartet at London's Royal Academy of Music in 1966 with violinists Peter Cropper and Michael Adamson and cellist Bernard Gregor-Smith. After studying with Sidney Griller, the quartet won a Leverhulme scholarship to Keele University, where it took the name of the founder, Lord Lindsay. The quartet later held residencies at Sheffield University and Manchester University.
The quartets of Beethoven and Bartók held a central place in the Lindsays' repertoire, with the players having studied Bartók's music under Sándor Végh and Rudolf Kolisch, among others.
Having toured internationally with the ensemble, and recorded quartets by composers including Tippett, Mozart and Beethoven, Bigley left in 1986, to be replaced by Robin Ireland. Bigley passed on not just his chair but also his instrument, the 'Archinto' Stradivari of 1696, which was on loan to the quartet from London's Royal Academy of Music.
After leaving the quartet, Bigley joined the BBC Philharmonic in Manchester as assistant principal viola, and then became deputy head of strings at the Royal Northern College of Music.
The Lindsays disbanded in 2005.
photo: courtesy Juliette Bigley