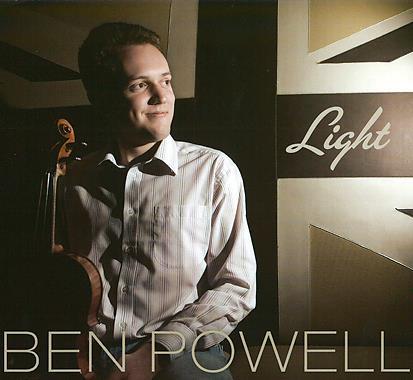 The Strad Issue: January 2009
Musicians: Ben Powell (violin) Cedric Hanriot (piano) Richard Greenblatt (vibes) Jon Sosin (guitar) Aaron Darrell, David Hollender (double bass) Devin Drebka (drums)
Composer: Various
Cheltenham-born Ben Powell is still a student in jazz composition at Berklee College. This assured debut recording, produced from a number of dates last year with two different line-ups, blends standards from the American songbook with music by leading contemporary jazz violinist Florin Niculescu and, inevitably, Stephane Grappelli.
It is immediately clear that Powell has a firm grasp of the Grappelli idiom, and of the postbop jazz language more generally. A few occasional mild lapses aside, his nifty improvisations swing well and fluently, while in the two Grappelli numbers, Tournesol and Light, a more languid, rubato-tinged style, reminiscent of European salon music, holds sway. His soupy, jazz-ballad version of Danny Boy might be a little hard to swallow for those accustomed to more plaintive interpretations, although it is done with conviction and a variety of decoration. Elsewhere, his penchant for scooped and bent notes sits more easily and is effected naturally, adding to the impression of a man at ease with both instrument and music.
Around Powell are some strong sidemen, with pianist Cedric Hanriot's economical playing taking the music in welcome different directions from time to time. And while the acoustic in one of the two venues is a little boomy, obscuring some of the bass detail, both groups are otherwise well balanced. This is a fine album and promises much to come from Powell in the future, especially if he moves beyond the standards and records his own music.


Chris Elcombe