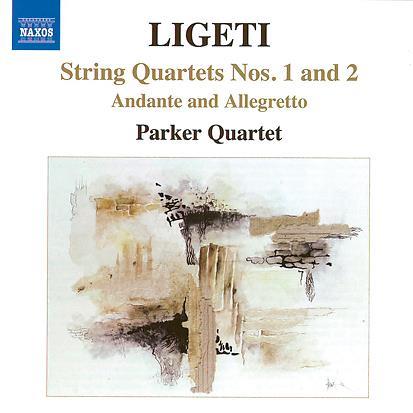 The Strad Issue: January 2010
Musicians: Parker Quartet
Composer: Ligeti
This enterprising disc brings together Ligeti's complete music for string quartet in committed performances by the young players of the Parker Quartet, New England Conservatory-trained and currently ensemble in residence with the St Paul Chamber Orchestra.
The First Quartet (1953–4), while at times wearing its Bartók influences a little too obviously, nevertheless displays the young composer's distinctive personality in its sarcastic wit and volatile theatricality. The Parker players deliver an idiomatic performance, but at times they seem a little too cautious, perhaps unwilling to play up Ligeti's rapid changes of direction and constant shifts of tone. Rhythms are sometimes not as crisp as they could be, and the central Tempo di valse section, for example, would have benefited from a stronger characterisation.
There's no such holding-back in the Second Quartet (1968), however: the quartet rises to the work's sometimes extreme demands magnificently. The ticking clocks of the third movement's pizzicato passages are delivered with coolness and pinpoint precision, and the Parker players really let rip in the fourth movement's harsh, multiple-stopped chords. There's little scope here for individual soloists to shine, but the players match their tones, vibratos and effects superbly to produce a highly persuasive sound.
The Andante and Allegretto (1950) are early works, accessible, socialist-realist oddities that show a path we should be glad that Ligeti did not follow. Recorded sound is clear, crisp and close throughout.
David Kettle