Fearless and inventive string ensemble embraces Tuvan throat singing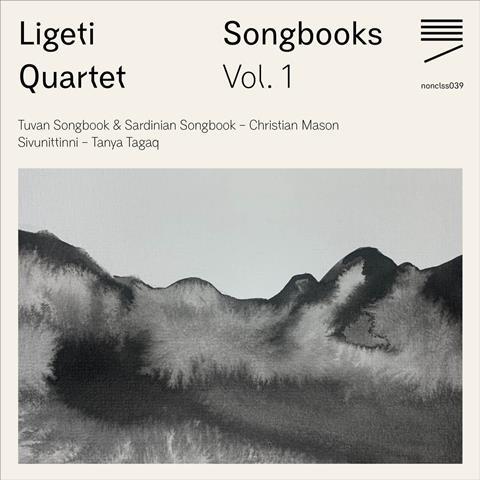 The Strad Issue: January 2021
Description: Fearless and inventive string ensemble embraces Tuvan throat singing
Musicians: Ligeti Quartet
Works: Huang Hai-Huai: Sai Ma (arr.Mason). Mason: Tuvan Songbook; Sardinian Songbook. Tagaq: Sivunittinni
Catalogue number: NONCLASSICAL NONCLSS039
SONGBOOKS VOL. 1
The UK-based Ligeti Quartet has long pushed at the boundaries of what a classical string quartet can and should do, and this rewarding new disc strains even further against any preconceptions. It's the first in a projected series of CDs, in collaboration with composer Christian Mason, exploring quartet transcriptions of overtone singing from across the world.
One immediate question is: why even attempt to recreate a vocal technique on stringed instruments? And indeed, there are occasional moments – especially among the four items in Mason's Tuvan Songbook – where you can't help thinking that the music's low drones and whistling harmonics sound far more arresting when they're coming from a single voice, rather than from across four stringed instruments.
But that aside, in its own terms Mason's music is astonishingly inventive and powerful, generating a searing, hypnotic intensity among the four-piece Sardinian Songbook and its sudden eruptions of euphoric noise. The Ligeti players deliver remarkably committed, focused performances, thrillingly responsive to the subtle fluctuations in tone and attack needed to bring this music alive, and delivering a brilliantly convincing account of the churning noise of Tanya Tagaq's primal Sivunittinni as an ear-splitting closer. It's a potent, persuasive disc, delivered in a close, authentic recording.
DAVID KETTLE