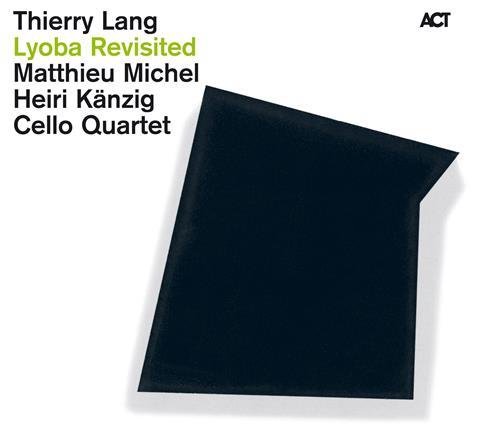 The Strad Issue: January 2010
Musicians: Daniel Pezzotti, Andi Plattner, Daniel Schaerer, Ambrosius Huber (cellos) Heiri Känzig (double bass) Mathieu Michel (flugelhorn) Thierry Lang (piano)
Composer: Lang
Thierry Lang's 'chamber jazz' reinterpretations of melodies from his native western Switzerland combine cello quartet and jazz trio. While the framework is a lyrical European, classical-inflected jazz, the pop-ballad harmonies that inflect it might require a strong stomach at points. Nevertheless, more often than not these are tempered by the unusual and successful instrumentation, and the light touch of the delivery.
The cellos were incorporated to invoke the male-voice choral music of principal influence Joseph Bovet, and usually add chordal, hymn-like interludes or are used to pad the accompaniment. The reminder of close-harmony is there, with a flawless, glowing transparency that complements the warm piquancy of the flugelhorn, and an airiness to their sound, even when the players switch to tango mode and add accompanimental stabs.
Meanwhile, Heiri Känzig, operating in jazz-bass mode, largely keeps his head down, remaining low in the mix even when offering propulsive, rhythmic urgency: the effect is almost total submersion, the bass sensed rather than heard – but this comes across as a subtlety rather than a fault.
There's more striking chamber jazz out there, and it's not worth getting this for the cellos alone; nevertheless, the musicality of the arranging and performance carry it off, and are worth a listen.



Chris Elcombe