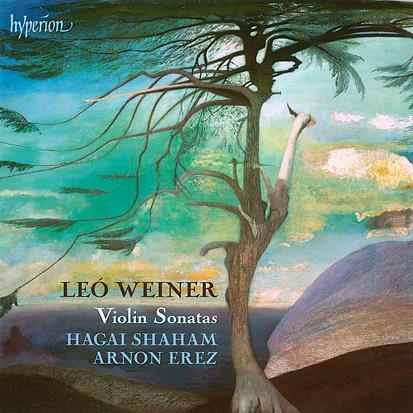 The Strad Issue: January 2009
Musicians: Hagai Shaham (violin) Arnon Erez (piano)
Composer: L. Weiner
Compared to the other great composers – Bartók, Kodály, Dohnányi – who taught at the Franz Liszt Academy, Budapest, early in the last century, Leó Weiner (1885–1960) is largely neglected. His violin sonatas, from 1911 and 1918, are typical late-Romantic fare and we hardly need a replacement for the excellent 1996 performances by Vilmos Szabadi and Márta Gulyás (Hungaroton).
Hagai Shaham and Arnon Erez match their rivals only fitfully. Shaham is at his best when he is not trying too hard. I am made to feel slightly tired by the middle of the first movement of op.9 and am grateful for some nice quiet playing in the middle of the third movement. The players find a good rhythm for the finale, but towards the end there is squeaky E-string tone and some scrawniness.
The F sharp minor Sonata is the same mixture as before. We get nifty, precise music-making in the Presto second movement but then Shaham loses his tuning slightly. The Larghetto is very pleasantly unfolded and the folk-style finale, perhaps the best movement of the eight with a cadenza for the violin, is well done.
The various dances are characterfully performed and the little teaching pieces are delightful. The recordings are all too clear, alas.



TULLY POTTER