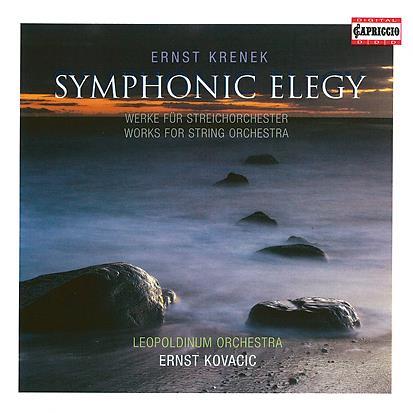 The Strad Issue: January 2010
Musicians: Ernst Kovacic, Leopoldinum Orchestra
Composer: Krenek
Ernst Krenek (1900–91) was one of the most prolific composers of the last century, with opus numbers stretching well into the 200s. He is best known for his jazzy opera Johnny spielt auf, but elsewhere his music is truer to his Viennese roots with its extensive use of of serialism. The half-dozen works for orchestral strings here straddle the war years, from the Adagio and Fugue of 1936 to the Seven Easy Pieces of 1955, with Krenek's memorial to his friend Webern, the Symphonic Elegy, at the chronological centre. His use of twelve-note methods is perhaps closer to the Romanticised Berg or Martinuthan to Webern himself, an impression helped undoubtedly by the natural expressive warmth of the medium.
The Leopoldinum Orchestra, a chamber orchestra derived from the Wroclaw Philharmonic in Poland, reveals an impressive sense of ensemble. Its conductor Ernst Kovacic has obviously devoted much time in shaping phrases to give a corporate sense of unity, but there is also a welcome sense of individuality when solos emerge from the textures. As a disc it is perhaps best heard a work at a time rather than at a single sitting (a certain textural saminess creeps in over its 80 minutes), but with its committed playing and natural recorded sound it makes for a generous celebration of an under-appreciated composer .
Matthew Rye